You Might Like
On FacilitiesNet
« Back to Facilities Management News Home
Low-Bay LED Fixture and Occupant Comfort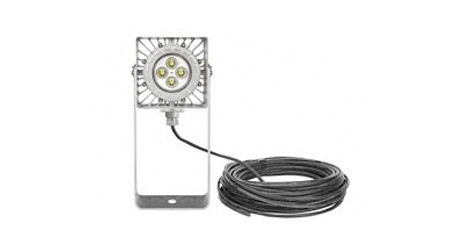 Larson Electronics has announced the release of an explosion proof low bay LED light fixture that operates on 12V DC or 24V DC and produces 6,250 lumens of light. This 50-watt LED fixture is Class I Divisions 1 & 2 Groups C & D, Class II Divisions 1 & 2 Groups E, F & G, and Class III Divisions 1 & 2 rated for hazardous areas. This unit is listed for worldwide use, including the US and Canada.

The EPL-HB-50LED-RT-JB2-V224V-12.3-150 is an explosion proof LED light featuring a junction box on the back for wiring and an extended adjustable trunnion mount, allowing for the light to be tilted. This light fixture produces 6,250 lumens of light with 3000K, 4500K and 5600K color temperature options. This light produces a flood pattern with a 60˚ or 125˚ beam. This IP67-rated light fixture is dust proof and protected against high pressure jets and temporary submersion. The body is made of cast aluminum with a housing specifically designed to dissipate heat.

This light system comes with 150 feet of 12/3 SOOW cord with a blunt-cut end (no cord cap). The cord is made of stranded soft-drawn bare copper conductor per ASTM B3 and B174, with color-coded ethylene propylene diene monomer EPDM insulation. This SOOW cord is approved for use in hazardous locations. The LED light fixture is supported by an adjustable trunnion mount with an extended bracket for full rotation and clearance over the wiring box. This fixture is ideal for industrial work that requires gloves.
More From 11/19/2018 on FacilitiesNet