« Back to Facilities Management News Home
Lighting Sensors and Occupant Comfort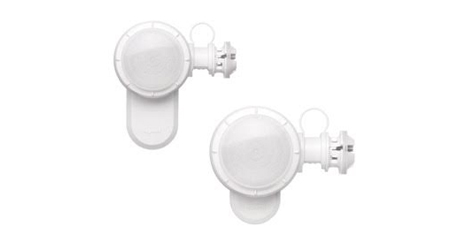 Legrand, North & Central America has launched the Wattstopper HBP-2x2 series, a line of high-performance highbay Passive Infrared (PIR) occupancy sensors with continuous dimming and daylighting harvesting for cost-sensitive highbay applications. The addition of the dimming functionality, which automatically adjusts electrical light levels based on ambient light contributions, helps increase energy savings and meet the latest warehouse energy code requirements, including California Title 24, ASHRAE 90.1, and IECC.

The HBP-2x2 sensors provide automatic daylighting control of individual LED lighting fixtures and are available in two form factors, a low voltage HBP-202 sensor and line voltage HBP-212 sensor. The HBP-202 operates on 12-32VDC supplied by a power pack or a driver with an auxiliary output and the HBP-212 operates on 120-277VAC. This new product can be used as a drop-in replacement for existing HBP-enabled fixtures including the ability to quickly snap mount the sensor onto the fixture allowing for easy installation.

The lens is designed to provide reliable 360-degree coverage from a wide range of mounting heights (15' to 40') and can be masked for aisle way applications – making it perfect to meet any project requirements from warehouses, gyms, distribution centers, and other indoor highbay and lowbay spaces. Rotary trimpots as well as a choice of four preconfigured operation modes simplify setup and configuration.

"These economical sensors come with features typically found in much higher-priced products. The peace of mind that comes with the Wattstopper product line for performance, reliability, and service make the HBP-2x2 series a compelling choice for any commercial installations using lowbay or highbay fixtures," said Daniel Stankovich, Wattstopper Product Manager at Legrand.
More From 10/31/2018 on FacilitiesNet