« Back to Facilities Management News Home
Floor Cleaning Equipment Targets Enhanced Productivity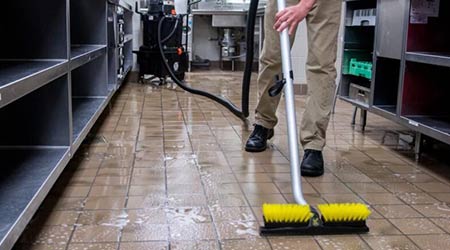 Kaivac's OmniFlex Dispense-and-Vac cleaning system provides a simple but effective approach to clean floors.

Open the spigot and walk the machine over the floor allowing it to dispense fresh cleaning solution to the floor. Lightly brush grout lines and heavily soiled areas. Then vacuum-up.

The powerful wet vacuum removes moisture, soils, grease, and oil. Plus, floors dry in minutes, helping to promote safety. It's fast, easy and studies report it is 60 times more effective than mops.
More From 3/29/2019 on FacilitiesNet