Salary eBook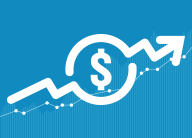 Facilities Salaries and Compensation
Salary benchmarks for 34 facilities management job titles.
« Back to Facilities Management News Home
Fieldpiece Instruments Introduces Advanced Compact Thermometer
3/14/2014%>
ANAHEIM, Calif. – Fieldpiece Instruments, the industry leader in tools and test instruments for HVACR professionals, announces the availability of a new compact thermometer, the SPK3, designed for quick temperature readings of registers, ducts, and ambient temperatures. The SPK3 combines a 94mm probe to measure in ducts and an IR sensor for quick temperature checks. This compact pocket tool also calculates Delta-T by measuring T1 and T2 from two Rod readings, two IR readings, or one of each. With the SPK3, HVACR pros can take air temperatures by 'shooting' any surface. The viewing ratio is 8:1 infrared for more accurate measurements. At eight feet away, the tech can get an average temperature of a tight one-foot circle. The SPK3 Rod temperature probe makes it easy to take in-duct measurements with a piercing tip and rod hook so the SPK3 can hang hands-free from registers and ductwork. Detents lock the probe into place so technicians can open the probe part-way. The convenient flip display ensures the readings are always facing the correct direction whether the SPK3 is in IR or ROD mode. And the probe folds into the body for storage and protection. "This compact powerful tool makes the technician's job a little easier and faster," said Russ Harju, Fieldpiece product manager. "The IR and probe temperature combination is a great way for HVACR pros to quickly assess a situation so they can diagnose and fix the system more easily." Features of the SPK3 include Max/Min, Hold, and T1-T2 functions for either IR or ROD mode. The backlit display automatically flips in ROD mode for hanging on duct walls. The hanging hook also keeps the probe in place for hands-free testing. The SPK3 is priced competitively at $89.00 (suggested trade) and can be found at Fieldpiece distributors. For more information, please visit our website at www.fieldpiece.com or call us at 714.634.1844. ABOUT FIELDPIECE Formed in 1989, Orange County, Calif.-based Fieldpiece Instruments has become the leading manufacturer of professional-grade, hand-held instruments for HVACR field service. Over the course of its history, Fieldpiece narrowed its focus to serve the HVACR industry exclusively. Product features inspired by real world use, when coupled with the versatility of modular expandability, make Fieldpiece Instruments the leading choice of HVACR field technicians. While innovation fuels product development at Fieldpiece, the company's original mission holds true to this day: To provide the network of test tools HVACR pros trust to do more. For more information please visit our website at www.fieldpiece.com or call 714.634.1844.
More From 3/14/2014 on FacilitiesNet