You Might Like
On FacilitiesNet
« Back to Facilities Management News Home
Expanded Carbide Drill Ranges Improve Versatility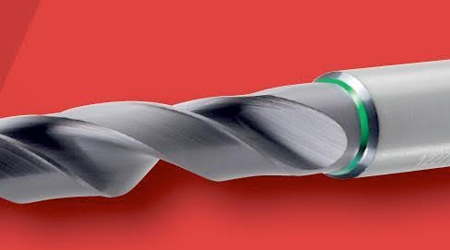 Hoffmann Group USA announced that it has expanded its GARANT MasterSteel and HOLEX ProSteel solid carbide drill ranges to include imperial sizes,

"By expanding our GARANT and HOLEX solid carbide drill lines to include imperial sizes, we are backing our commitment to bringing customers the best products in the configurations and sizes that they need," said Charlie Slagle, President & CEO of Hoffmann Group USA. "We understand that every job is unique, and that every need is not the same. We do our best to bring our customers the biggest variety of options available on the market today."

In the summer of 2015, the Hoffmann Group USA opened a new performance class for solid carbide milling cutters with its GARANT MasterSteel HPC milling cutter. With the GARANT MasterSteel FEED, this distinction has now been extended to include solid carbide drills as well. Featuring three flutes, the new GARANT MasterSteel FEED generates up to 50 percent more feed per rotation and offers a particularly long tool life. The GARANT MasterSteel line has been optimized to suit a range of production environments. The 3-flute GARANT MasterSteel FEED reaches its maximum performance on machining centers with a high spindle output and high torque.

The point geometry (for which a patent is pending) reduces the cutting pressure and its 145-degree point angle ensures an optimised chip flow and controlled chip breaking. The tool also boasts outstanding self-centring because the self-centring forces act on three flutes instead of just two. Spot drilling can therefore easily be carried out, even on critical and uneven surfaces. The GARANT MasterSteel FEED is available for diameters of 4 to 20 millimeters and 3/16 to 5/8 inches.

Building on this, Hoffmann Group USA also made its HOLEX ProSteel general purpose high-performance drills available in solid carbide. The tough substrate and the wear-resistant coating of the HOLEX ProSteel solid carbide drills stand up to demanding applications. The robust edge geometry and the special flute profile make this drill a true all-rounder. These characteristics permit use on steel into the high-tensile range, on stainless steels and on cast iron.
More From 7/9/2019 on FacilitiesNet