« Back to Facilities Management News Home
Environmental Sensors Recognized For Innovation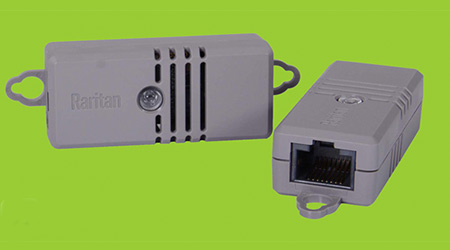 Legrand North and Central America, has announced the Raritan SmartSensors series of plug-and-play environmental sensors has received a 2018 IoT Evolution Product of the Year Award from IoT Evolution magazine and IoT Evolution World.
"The solutions selected for the IoT Evolution Product of Year Award reflect the diverse range of innovation driving the multi-billion dollar IoT market today," said Carl Ford, CEO of Crossfire Media, a co-publisher of IoT Evolution. "It is my honor to congratulate Legrand and Raritan for their innovative work and superior contribution to the rapidly evolving IoT industry."

Raritan SmartSensors are a comprehensive set of environmental sensors that deliver accurate data providing insights into a data center's environment. The system's advanced feature set allows for easy deployment, clear identification of hot spots, and better airflow management. SmartSensors models are available for monitoring temperature, humidity, airflow, air pressure, water/leaks, contact closures, proximity detection, vibration and more. The SmartSensors enable a seamless connection directly to your existing rack power infrastructure providing a faster, easier deployment with substantial cost savings.

"For a data center, environmental sensors are one of the most useful tools needed to accurately report on all critical environmental conditions impacting IT equipment," Paul Mott, Global Technical Product Manager, Legrand. "This recognition is a firm acknowledgement of our focus on optimizing IoT systems, which is being driven by our Eliot program."

The Legrand Eliot program is a central part of the Legrand strategy of continuous innovation in the development of new products that are natively connected and intrinsically designed to communicate. With Eliot, all Legrand power, light, and data technologies work closely with each other and industry partners to advance the comfort, safety, and sustainability in the home, and to advance productivity and efficiency in the workplace.

Because of this commitment to IoT development, adding environmental monitoring to an existing infrastructure with SmartSensors is easy and cost-effective. The SmartSensors system is setting the new standard for easy data center deployment with its plug-and-play connection to any Raritan power device including PX intelligent rack PDU series, smart rack controllers, PX inline meters, rack transfer switches, and branch circuit monitors.
More From 4/5/2019 on FacilitiesNet