Salary eBook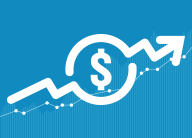 Facilities Salaries and Compensation
Salary benchmarks for 34 facilities management job titles.
SPONSORED
Schneider Electric - Branded Feature
How To Get Full Data Center Visibility - Even Underground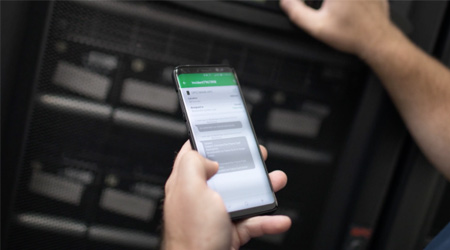 In the late 1800s, many Kansas settlers who were farming lost their crops to the harsh climate of the prairie. The weather hasn't changed, so how's it possible to safely operate a data center in the same area? Cavern Technologies' Kansas City colocation facility is located 125 feet underground, in a 3 million-square-foot limestone bunker — solid protection from natural disasters.
We develop, lease and operate enterprise-class data centers, in a secure, environmentally-friendly facility, and focus on, not only operational excellence, but also transparency. Our customers — in the financial, healthcare, insurance and technology industries — say they get as much, if not more, visibility in their walled, private suites here, than they would running their own on-premises data centers. We're responsible for clean power and cooling up into the rack, and we enable our customers to have full transparency into what's going on in the facility.
Data Center Visibility Underground
This visibility is made possible through Schneider Electric's open, interoperable, IoT-enabled EcoStruxure™ system architecture and platform. We have deployed EcoStruxure's on-premise Data Center Infrastructure Management (DCIM) Solution, StruxureWare for Data Centers, to provide visibility and insights to proactively handle incidents and improve planning and efficiency across the data center. We utilize Schneider's Service Bureau's 24×7 remote monitoring service, leveraging the cloud-enabled DCIM solution to provide data driven service for business continuity, vendor neutral asset risk management via sensors and cloud-based monitoring tools. Instant anytime, anywhere access to the service team is provided through the EcoStruxure IT app, which also enable us to monitor the site and on-duty staffing.
We're running 50+ individual UPS' and needed an integrated system with a single view and resources to streamline management and troubleshooting such a large amount of equipment and to service any issues around the clock.
Through EcoStruxure IT, the health of all of the UPS' in the facility is easily ascertained, and real-time status can be gained at a glance through the mobile app. Without these tools, engineers would have to log into each individual UPS to check status.
Should there be any issues, immediate notification from EcoStruxure IT App goes to both Cavern Technologies personnel and the Schneider Electric Service Bureau that helps fix the problems. These techs are available 24 hours, seven days a week, which provides a redundancy factor.
We identify incident trends through reporting, and the data gives us predictive insight. There's also a side benefit of knowing which assets are approaching end of life — annual capital planning.
Operational Excellence with Remote Monitoring Service
The platform has enabled us to provide another level of information to our customers, and the analytics helps us every day to provide better operational excellence.
Our relationship with Schneider Electric has really developed over the last 10 years — initially starting with the rack and cabinet portfolio and, expanding to a true partnership. Schneider Electric provides our UPS', PDUs, containment, as well as software and services.
For more detail on our work together, read our case study or watch our testimonial video, "Getting Power Peace of Mind with Remote Data Center Monitoring and Management."