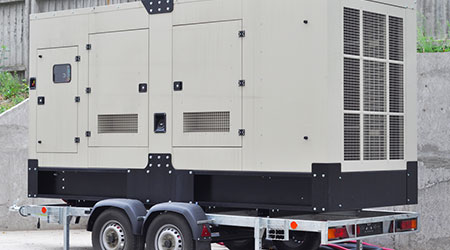 Power Problem: Outage Strikes Major Airport
Few emergencies can bring an institutional or commercial facility to its knees more quickly or do more damage to operations than a power outage. Without proper planning, execution and response, the crisis can undermine a facility's key systems and components, and, more importantly, it can cause irreparable problems for key operations, place occupants and visitors in physical danger, and harm an organization's hard-won reputation. Hartsfield-Jackson Atlanta International Airport understands the potential problems related to power outages all too well.

One of the heaviest travel weeks of the year began with the cancellation of more than 1,000 flights recently at the world's busiest airport in Atlanta, where a power outage that lasted nearly 11 hours left passengers stranded in darkened terminals or in aircraft idling on tarmacs, according to an article by Reuters. The early afternoon outage paralyzed operations before the power was finally restored for flight operations, wreaking havoc on holiday travel plans for thousands of people hit by airline cancellations that extended into the ensuing week.

Problems began when an underground piece of electrical equipment owned by Georgia Power failed and caught fire, the utility believes, according to The Wall Street Journal. Two separate electrical substations feed power into the equipment, called a transfer switch. Normally, if one substations fails, the switch can go to the other in milliseconds, allowing for a seamless supply of power. But in this case, both the switch and the cables providing the redundant power to the airport were damaged by a fire in the tunnel, disabling the power flow to the airport, officials said.

Learn more about preventive maintenance for key power management components.

The incident led the Federal Aviation Administration to ground flights bound for Atlanta. American Airlines and Southwest Airlines were also among the major carriers that suspended operations at the airport, and Southwest canceled 70 departures on the first day of the crisis. All passengers had safely disembarked from aircraft nine hours after the outage began, Atlanta Mayor Kasim Reed said on Twitter. Photo and videos posted on social media showed passengers huddled in partial darkness inside crowded terminals. Some passengers said that they sat on planes for hours.

Resources: Guidance on critical power management.

Delta, hit hard because of its hub in Atlanta, says customers flying to or from the airport could make a one-time change to travel plans within certain guidelines. Other airlines also offered waiver for flight changes. Delta expected its flight schedule in Atlanta would return to normal by the following day. For all carriers, more than 1,170 flights in or out of Hartsfield were scratched on the first day, airline tracking service FlightAware said. The airport serves on average about 275,000 passengers each day, according to its website.

This Quick Read was submitted by Dan Hounsell — dan.hounsell@tradepressmedia.com — editor-in-chief of Facility Maintenance Decisions.
---