Facility Manager Cost Saving/Best Practice Quick Reads RSS Feed
Washington Nationals Say There was Mold in Chicago Hotel
October 17, 2017 - Contact FacilitiesNet Editorial Staff »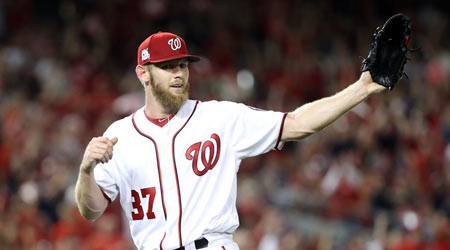 Facing a must win situation in Game 4 of the NLDS, the Washington Nationals did not pitch their ace Stephen Strasburg because of an illness.

While the news may seem surprising to many when the Nationals need to win the next game or go home, Baker explained that Strasburg wouldn't pitch early because he isn't feeling well. A few other players apparently aren't as well.

Why weren't they feeling well? Mold, naturally.

Not only will the Nationals have to switch hotels on Tuesday night (nearly 200 people in all), but apparently Baker is crediting the illness of players to mold in Chicago and air conditioning in hotels.

To be honest, mold doesn't sound like a pleasant thing to be inhaling and professional baseball players probably shouldn't be doing that. Someone get them away from mold for goodness sake!

So if you're wondering why Strasburg isn't on the mound when the Nationals are facing a must-win game, that's why. Mold.

READ MORE HERE

The Washington Nationals would later go on to lose to the Chicago Cubs in the NLDS and be eliminated from MLB Postseason play.

This Quick Read was submitted by Ryan Berlin, managing editor of Facility Maintenance Decisions, ryan.berlin@tradepressmedia.com. Find out more about stopping mold before it starts and the impact mold has on health.
---
Comments