Facility Manager Cost Saving/Best Practice Quick Reads RSS Feed
Climate Change, Resilience, and Positive Feedback Loops
October 18, 2017 - Contact FacilitiesNet Editorial Staff »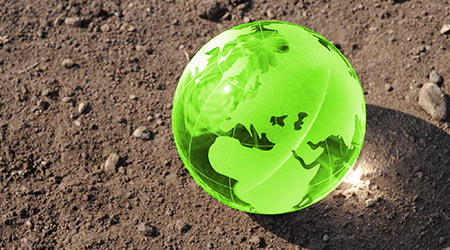 Emergency preparedness and resilience strategies are important for any facility, no matter its type or location. And so is sustainability. These two concepts increasingly complement each other on both the building-level, but also community-wide, regionally, and for the whole planet!

Here's how. Scientists frequently talk about positive feedback loops – how one action creates reactions that build upon themselves, creating a sort of runaway freight train of consequences. The most basic one goes something like this: The more greenhouse gases we emit, the hotter the planet gets, and then the more greenhouse gases are required to make our planet habitable. And on and on, ad nauseum.

But positive feedback loops can work in, well, a positive direction as well. The more facilities that focus on both sustainable and resilient, the more communities become sustainable and resilient as well. And so when there is an extreme weather event, the fewer resources are required to recover, ultimately mitigating further effects of climate change. As well, simply being more sustainable, and more resource efficient on a day-to-day basis means less fossil fuels are burned, also mitigating climate change.

What we know now is that no one is safe from the extreme weather of climate change. A new report from the Midwest Economic Policy Institute shows that climate change may dramatically affect infrastructure in the Midwest. As one example, the report says there's been more power outages, and a 27 percent increase in the number of "very heavy precipitation days" since 1958. So while wild fires rage in the west, and hurricanes devastate the south, it's important to keep in mind that climate change can affect your facilities no matter where you're located.

This Quick Read was submitted by Greg Zimmerman, executive editor, Building Operating Management. Read his cover story on the how sustainability and resilience complement each other.
---
Comments