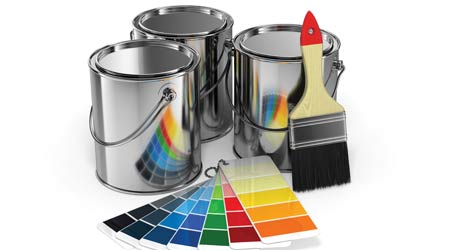 New Paint Products Reduce, Eliminate VOCs
Water-based paints with little or no volatile organic compounds are now the industry standard.
Volatile organic compounds, or VOCs may now be seen as an old problem. Decades of research and development have led the industry to the point that water-based paint is now the industry norm. "Low-VOC is no longer a specialty product offering," says Brian Osterried, PPG product marketing manager. "It is a must-have option for all brands in the space."
Some paint manufacturers are extending their innovations across industries. Osterried says that his company now offers a premium interior and exterior paint that incorporates additives for ultraviolet protection and gloss retention once used only by automotive manufacturers.
Water-based urethanes are also becoming common, Cooper says, but pure urethane does offer some advantages: It cures to a very hard surface that also offers better resistance to ultraviolet light than polyurethane. For that reason, Cooper says, manufacturers produce blends of different strengths. "It's always a compromise."
Erdem says that although the first generation of water-borne polyurethanes was developed in the 1970s, they have become increasingly popular in the last 20 years as the technology of design, manufacturing and performance has improved.
The drive for lower-emission paint has also led to lower odors, but "they're two entirely different things," Cooper says. The paint will "always carry some molecules out. Whether or not they're volatile doesn't matter. Odor is such a subjective thing." In general, he says, manufacturers have been trying to "make paint less objectionable" for decades. But when odor testing has been tried, researchers found that, depending on the individual noses involved, "results were all over the board," Cooper says.
Continue Reading:

Paints

Technology Improvements Lead To Better Paints

New Paint Products Reduce, Eliminate VOCs

Developments in Paint Technology Lead to Better Scruff Resistance, Heat Reflectance
---
---
---
Related Topics: