Issue Archives
October 2010 Issue
---
Boilers: The Quest for Efficiency
Part 1

Condensing Boilers: Understanding Efficiency Ratings

Part 2

Boiler Controls Monitor Heating-System Requirements

Part 3

Boilers: Maintenance Impacts Energy Efficiency

Part 4

Motors: Rewind, Repair, Replace?
---
Roundtable: Demand Response
Managers Discuss Strategies for Participating in Demand-Response Programs
---
Hazardous Materials: Effective Management
Part 1

Hazmat Management: A Nine-Step Program

Part 2

Hazmat Management: Create an Inventory

Part 3

Hazmat Management: Review Material Safety Data Sheets (MSDS)

Part 4

Personal Protective Equipment: OSHA's Stricter Enforcement

Part 5

Hazmat: Eliminate Hazardous-Waste Streams

Part 6

Hazmat Management: International System Targets Labels, MSDS
---
Security Upgrade: Centralized Operations
Part 1

Security Upgrade: Hospital Undertakes Risk Assessment

Part 2

Security Retrofit: Upgrade Access-Control System

Part 3

Security: IP-Based, Digital Cameras Streamline Retrofit
---
Snow and Ice Management: Working with Contractors
Part 1

Snow and Ice: Does the Contractor Have Insurance?

Part 2

Outsourcing Snow and Ice Removal: Contracts and Recordkeeping

Part 3

Snow and Ice Removal: How to Price Services

Part 4

Snow and Ice: Managers Need to Communicate with Contractors
---
Grounds Care: City Park Gets Facelift
Part 1

Grounds Management: Crews Revamp Park's Landscapes, Hardscapes

Part 2

Plant Specification: What is the Impact on Maintenance?
---
Management Insight
Part 1

Big-Ticket Purchases: Financial Justification

Part 2

Capital Investments: Review, Evaluate Historical Performance

Part 3

Financial Justification: Develop Capital-Budgeting Policies
---
Talking Points
Part 1

LEED: Managers Need to Educate Executives

Part 2

Sustainability: Not Such a Dirty Word
---
Door Hardware: Codes & Standards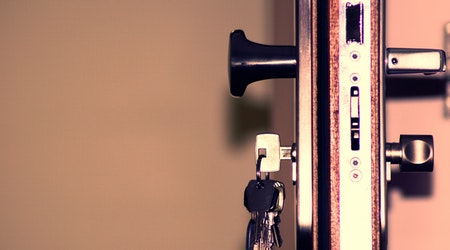 Part 1

Door Hardware: ADA, NFPA Affect Product Specification

Part 2

Emergency Preparedness: Three Door-Hardware Issues

Part 3

Door Hardware: RFID Technology Improves Security

Part 4

PRODUCT FOCUS: Doors and Door Hardware
---
Product Pipeline
Products
---
Special Advertising Section
Front-Line Product Specifier
---
---
SPONSORED SECTIONS
Lighting Controls: Options and Opportunities
The Six Categories of Lighting Controls
Part 2
Lighting Controls: Daylighting and Dimming Strategies
Part 3
Lighting Controls: Design Impacts Efficiency, Occupant Comfort