You Might Like
On FacilitiesNet
Facility Manager Cost Saving/Best Practice Quick Reads RSS Feed
Schools Bearing Brunt of Climate Change's Impact
July 14, 2021 - Contact FacilitiesNet Editorial Staff »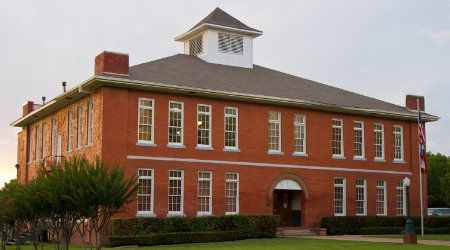 Climate change is putting pressure on communities from coast to coast, and nowhere is that pressure more evident than in the nation's K-12 schools. Many districts have been operating for decades with too little money to keep schools adequately maintained. These deferred maintenance issues will only grow as climate change worsens.
All the things that make Seward, Alaska, beautiful — the ocean, glacier views and snow-covered peaks — make it a hazardous place to live, said Stephanie Presley, program lead for the Seward-Bear Creek Flood Service Area. Warmer temperatures are also melting nearby glaciers, causing mountainsides to crack and break apart and releasing more rocks into the streams, according to the Peninsula Clarion. The community and the borough will always be working to protect Seward from the risk of heavy rains and floods.
School facilities in low-income communities are in poorer condition than those in more affluent districts and cost more to keep up, further exacerbating inequities, researchers have found. In places like Seward, natural disasters intensified by climate change, like increased rains, flooding and storm surges, could severely damage or even level entire school structures. School buildings also serve as community centers, especially in small towns where the schools are often the largest physical structures for many miles.
Dan Hounsell is Senior Editor, Facility Market.
---
Comments