Facility Manager Cost Saving/Best Practice Quick Reads RSS Feed
Is Financial Help Coming for National Parks?
July 22, 2020 - Contact FacilitiesNet Editorial Staff »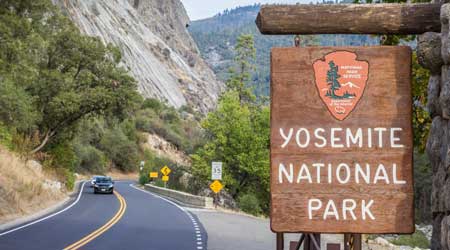 As institutional and commercial facilities nationwide grapple with the challenges created by allowing occupants to re-enter during an expanding coronavirus pandemic, maintenance and engineering managers in the nation's national parks face their own ongoing challenges. As they have for decades, they are battling the rising tide of deferred maintenance that threatens structures and operations.
Help might be on the way for national parks, however.
The U.S. Senate recently passed the Great American Outdoors Act and paved the way for billions of dollars to alleviate a national park project backlog and permanently fund the nearly sixty-year-old federal Land and Water Conservation Fund (LWCF), which pumps oil and gas revenues into efforts to expand and protect park areas, according to High Country News.
The funds could begin to address the $11 billion backlog of road, building, and facilities maintenance that has plagued the National Park Service (NPS) for years. The bill will fund a backlog of Interior Department maintenance projects across the National Wildlife Refuge System, Bureau of Indian Education and other government-managed land with $9.5 billion. Meanwhile, the LWCF, which has lacked consistent funding since its inception, will receive $900 million dollars to expand and establish park spaces across the country.
The bill aims to bring $1.9 billion in funding per year for the next five years to the NPS to help meet these deferred maintenance needs, which include building improvements, bathroom facilities, accessibility upgrades, and other infrastructural building programs.
Dan Hounsell is editor of Facility Maintenance Decisions.
---
Comments