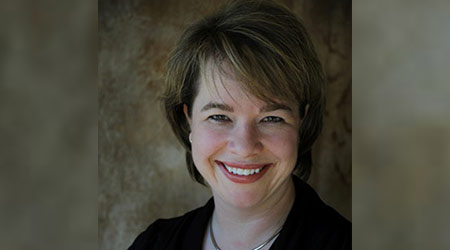 Steps for Putting Data to Work
Part three of a three-part article on BIM
Open information exchange leverages information that is already present in one system so that multiple other systems can use it, thereby reducing the amount of work that such a process otherwise would require. Facilities-related data exchange standards, such as COBie and OSCRE, are helping to change the landscape of data flow by creating paths between programs on which information flows, allowing for the better integration of systems.
For example, COBie provides a structure to collect commonly required asset data, such as space names, room numbers, floor names and numbers, equipment types, component attributes, and preventive maintenance tasks. The standard also supports the collection of documents, such as operations and maintenance manuals.
In the case of a project life-cycle, it becomes increasingly apparent the way that something such as the name, location, and attributes of a maintainable piece of mechanical air-moving equipment travels through a project, starting first with the design team, moving next to the contractor, and ending up with the maintenance and engineering manager.
Particular information, such as serial numbers, belt sizes, and filter data might not be relevant to the designer's information data set, but that information is vital to managers and will stay with the equipment record for the duration of the asset's life cycle.
BIM. IWMS. CMMS. Information exchanges. All of these systems also are tools that can be profoundly helpful to managers. The ability to gather, store, and transfer data has never been better. By being aware of this situation and understanding the human propensity to get lost in the dazzling plethora of available data, managers must make the best of these tools by applying focus.
They must understand the information that is most important to their organizations so that they can operate and manage buildings effectively. They also must understand performance metrics and their relationship to the overall organizations while balancing demands of customers in a realm of limited resources — all while achieving their organizations' desired outcomes. That is the manager's responsibility.

Laurie Gilmer, P.E., CFM, SFP, LEED AP, CxA, is Vice President, Facility Services at Facility Engineering Associates and leads FEA's group in its' execution of facility asset management, building energy management, and sustainability services. Laurie is a published author, and co-authored the International Facility Management Association's (IFMA) second manual in the Sustainability "How-To-Guide" Series, EPA's ENERGY STAR Portfolio Manager. Laurie is currently serving a term on IFMA's Board of Directors. She also serves on the Northwest Energy Efficiency Council's Building Operator Certification program advisory committee and the National Visiting Committee of Building Efficiency for a Sustainable Tomorrow (BEST) Center.
Continue Reading:

Management Insight: Laurie Gilmer

BIM, Flow of Information, and the Maintenance Manager's Role

CMMS, IWMS Among Options to Manage Maintenance Activities

Steps for Putting Data to Work
---
---
---
Related Topics: