Personnel Management: Johnson and Wales University, Providence, R.I.
OTHER PARTS OF THIS ARTICLE
Pt. 1:
Maintenance and Engineering Stars: 2016 FMDAA Recipients
Pt. 2:
Sustainability: Max Planck Florida Institute for Neuroscience, Jupiter, Fla.
Pt. 3:
Sustainability: Oak Ridge National Laboratory, Oak Ridge, Tenn.
Pt. 4:
Renovations and Retrofits: University of La Verne, La Verne, Calif.
Pt. 5:
Renovations and Retrofits: Fred Hutchinson Cancer Research Center, Seattle
Pt. 6:
Financial Management: Westerville (Ohio) School District
Pt. 7:
Financial Management: Kettering (Ohio) School District
Pt. 8:
Personnel Management: Orange County, Orlando, Fla.
Pt. 9: This Page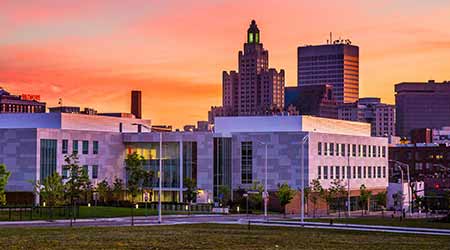 Click here for original submission.
The achievement: The university revamped its maintenance team, upgraded its computerized maintenance management system (CMMS) to reduce overtime by 20 percent, improved preventive maintenance, and moved the staff from an 8-5 schedule to 24/7 coverage.
The challenge: Shifting from reactive maintenance to predictive maintenance was a huge challenge.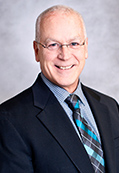 Often, change can generate anxiety by fueling uncertainties and inaccurate perceptions. In order to deter negative expectations within the department, over-communication was essential. Each process modification had to be reviewed in great detail to build new layers of trust, and staff often had to act upon directions before completely understanding the greater goal.
Education, both formal and informal, was a primary tool during the cultural shift. Introducing International Facility Management Association courses to the operations leaders enabled them to articulate directions more clearly to the staff. Daily staff meetings reinforced the correlation between the "what" and the "why" tasks to be performed.
Accurate data from a revived CMMS functioned as a mirror, reflecting the various elements of the tasks performed, such as number of assignments, classification, and labor hours, along with measured results, such as target completion percentages, cost, and customer feedback, which were easy to understand and benchmark. These shared analytics encouraged synergy among the team in a healthy, competitive setting and helped establish a pride of ownership where each employee took responsibility for their customer service responses, time tracking and performance metrics, resulting in a much more engaged workforce.
— Rob Taylor, Vice President of
Facilities Management and Construction
---
---
---
Related Topics:
Comments