Facility Manager Cost Saving/Best Practice Quick Reads RSS Feed
Mold Issues Cause Concern at University
May 3, 2018 - Contact FacilitiesNet Editorial Staff »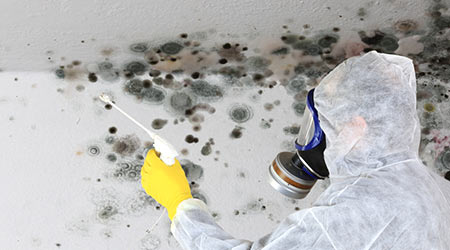 When mold arises in a commercial or institutional facility, maintenance and engineering managers should immediately work to remedy the situation. Mold can be one of the biggest issues when it comes to indoor air quality.

From January 2017 to March 2018, the University of Mary Washington maintenance department received 47 reports of mold and mildew in various campus buildings, according to work orders obtained through a Freedom of Information Act request made public by The Blue & Gray Press.

An analysis of these reports shows that the cases were not resolved in a timely fashion, even when students had health concerns. In addition, response times started slowing since the summer of 2017.

Of the 47 reports, 19 were completed. Another 19 were assigned, which means that an employee was given the case but the work orders were not yet complete.

Maintenance services at Mary Washington says the assigned, but not completed, work orders are just a problem of documentation.

"I have good reason to believe that the work was in fact accomplished but we did not properly document the work performed in the current work management system," says Nolan J. Akau, director of maintenance services in an email.

"I came aboard UMW Facilities Services last fall and am now implementing a new work order management system for Facilities Services which should be 'live' by Fall 2018. The new system will provide improved documentation of status and completion."

But students complaining about mold have a different account. In at least one case a student claimed to have reported mold in their dorm three times before receiving a response from maintenance services. The student's identity is unknown because of the Family Education Right and Privacy Act, which voided all student's names from the FOIA.

"This is the third work order request we have submitted to have someone remove the black mold that covers 1/3rd of the ceiling in our dorm room. It has been there since we moved in Fall 2017, however, no one has come to look at it," said an unnamed student living in Alvey Hall according to the work order filed on March 18, 2018.

The remaining nine reports of mold were rejected. In many cases, they were told that cleaning would take place in the summer. In the meantime, students were expected to live with mold until the end of the semester. This was in spite of the fact that many were experiencing health problems.

This Quick Read was submitted by Ryan Berlin, managing editor of Facility Maintenance Decisions.
---
Comments