Facility Manager Cost Saving/Best Practice Quick Reads RSS Feed
Campus IAQ Ranks High Among Prospective College Students' Parents
August 30, 2021 - Contact FacilitiesNet Editorial Staff »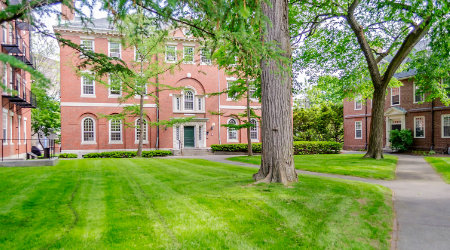 Interest in indoor air quality (IAQ) In the middle of the pandemic has spiked, much like COVID-19 cases did to cause the country to shut down 18 months ago.
A recent survey of parents with high-school students currently making college choices found that campus cleanliness and IAQ ranks among parents' top three concerns when deciding where students will continue their education. JLL, a professional service firm that specializes in real estate and investments in higher education, conducted the survey of 500 parents of children in grades 10-12 who are starting to make college selections.
Campus cleanliness and IAQ were ranked third among the most important factors by parents when considering a college behind quality of academics and affordability.
A stunning statistic from the survey revealed that prior to the pandemic, 59 percent of parents say they never considered campus air quality as a selection factor.
Also of note: 60 percent of parents say that a COVID-19 vaccination mandate from the school is important or somewhat important in their decision-making process. Almost 600 schools across the country have implemented vaccine mandates for students before they can return to campus in the fall.
Keeping campuses clean and safe from germs and infections has always been a priority for schools, says Ron Gregory, executive vice president North America, JLL Higher Education. But that emphasis took on an increased height of awareness once the pandemic hit. Gregory cited the increased replacement of HEPA filters as one sign of additional dedication to improving IAQ.
"You do so much preventive maintenance each year and some systems require (replacements of filters) four times a year or two times a year depending on how old it was," Gregory says. "Now, many schools are doing replacements monthly. Schools took it very seriously."
Gregory regularly travels to schools throughout the year and he says that universities and colleges are well-equipped to handle the return of students to campus even as the Delta variant of the coronavirus makes its way through the country and many Americans refuse to get the vaccine.
"The ones I deal with are pretty confident that we'll be OK, as long as they continue what they're doing," Gregory says. "It's a wait-and-see game with the new variants that are out there."
Facilities departments saw their spending rise during 2020 with the addition of increased cleaning efforts and addressing IAQ concerns surrounding the pandemic. Gregory doesn't see that kind of commitment going away at institutions of higher learning, and he warns that facilities departments must prepare going forward.
"No one wants to be caught behind the problem," he says. "The emphasis on air quality will stay, and they're going to have to find ways to fund this, whether it's government help or schools themselves raising money for stuff like this, and allocating more to their budgets."
The learning curve on how to improve IAQ is just at the beginning, Gregory says.
"There's so much technology that's coming from (COVID), that experts in the HVAC industry will upgrade filters and find bigger and better ways to protect students and staff and faculty," he says.
Dave Lubach is Managing Editor, Facility Market.
---
Comments