Facility Manager Cost Saving/Best Practice Quick Reads RSS Feed
Legionella: Outbreak Strikes 6 University Buildings
June 11, 2018 - Contact FacilitiesNet Editorial Staff »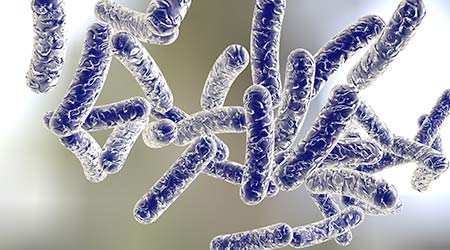 Legionnaires' disease first struck in 1976, at a hotel in Philadelphia, and despite 42 years of research efforts and prevention measures, the disease continues to afflict occupants of institutional and commercial facilities.

Wayne State University in Detroit is the latest organization to confront the disease. The university recently identified six buildings that tested positive for Legionella bacteria, according to The Detroit News. The university identified three new buildings where Legionella was detected, along with three previously disclosed in a campus alert. Cooling towers in three buildings have tested positive for Legionella.

Legionella also was identified in a private bathroom in the Faculty Administration Building, in a first-floor men's bathroom in Scott Hall, and in a men's bathroom next to room in the Cohn Building. The university began conducting tests after an employee who works in the Faculty Administration Building was diagnosed with Legionnaires' disease in May. The employee has been under the care of a doctor since.

Testing will continue on campus, including potable water, and experts are expected to return during the weekend to take additional samples.

"We have a team coming in this weekend from Atlanta to continue testing," says Matt Lockwood, a university spokesman. "It's not instant. It takes about a week to get results, and we'll update people when testing resumes and keep the updates coming."

Legionnaires' disease is spread through inhalation of water droplets that contain the bacterium, not through person-to-person contact, according to the federal Centers for Disease Control and Prevention. The university says while water leaks from rainwater are inconvenient and unsightly, they are unlikely to be a source of the disease.

In 2016, there were more than 6,000 cases of legionellosis and over 1,000 deaths in the United States. There are more than 5.3 million commercial buildings and health care facilities that are potential sources of Legionella. Nine out of every 10 Legionnaires' disease outbreaks could be prevented with a proper water management plan, according to an announcement from NSF international, a public safety and health organization.

This Quick Read was submitted by Dan Hounsell — dan.hounsell@tradepressmedia.com — editor-in-chief of Facility Maintenance Decisions, and chief editor of Facilitiesnet.com.
---
Comments