You Might Like
On FacilitiesNet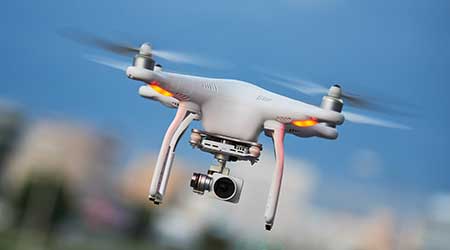 UPS to Use Drones for Hospital Deliveries
UPS has created a new subsidiary called UPS Flight Forward that will start using drones for delivering lab samples between buildings on hospital campuses, according to an article on the CNet website.
Currently, those samples can take three to four hours to arrive by ground couriers, but the drones cut that time down to minutes, according to UPS.
Hospitals will pay it for this service, which it expects will be much faster and eventually cheaper than current couriers.
The program has already been launched at WakeMed's flagship hospital campus in Raleigh, North Carolina, and UPS plans to expand the service across the US to other major hospitals.
At WakeMed, about 10 drone flights take place every day.
From hospitals, the new subsidiary plans expand to other urgent-need deliveries that UPS sees as new potential profit centers.
Amazon is the best-known name using drones for deliveries, but UPS' strategy is focusing first on profitable and urgent-need deliveries, while the cost of drone deliveries is still high.
Cathryn Jakicic is healthcare industries editor of FacilitiesNet.com. For more information on hospital campuses and other medical facilities, check out the FacilitiesNet healthcare page.
---