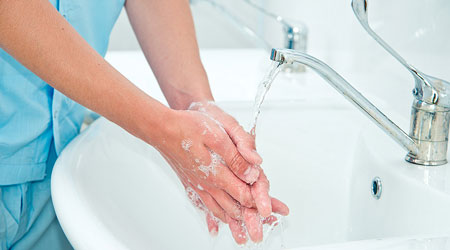 Infection Control Issues Temporarily Shut Down Utah Hospital's Operating Room
The operating room of a Utah hospital was temporarily shut down last July after an inspection found "serious" issues with sterilization, according to KUTV.
A health department report said the hospital failed to provide a sanitary environment to avoid sources and transmission of infections and communicable diseases
The report lists several examples including that the hospital "failed to ensure...that their infection control program was functioning," "there had been an issue with [instrument] washers," and "staff was noticing a 'film' and brownish colored staining on surgical instruments."
The hospital was reportedly past due on its bills to companies that provide chemicals to the hospital that are used to clean drains in the operating rooms.
Cathryn Jakicic is healthcare industries editor of FacilitiesNet.com. For more information on hospital campuses and other medical facilities, check out the FacilitiesNet healthcare page.
---