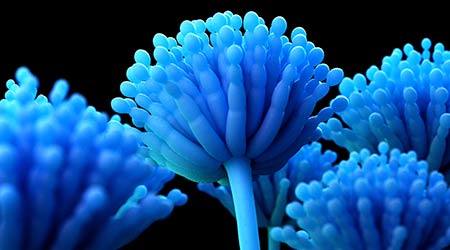 Seattle Children's Hospital Operating Rooms Shut Down Because of Fungus
Operating rooms at Seattle Children's Hospital were shut down after the discovery of Aspergillus, a fungus that can cause infections.

Air tests detected Aspergillus in several operating rooms and equipment storage rooms.

The fungus postponed between 20 and 50 surgeries per day, and 3,000 patients were notified, according to KIRO 7.

The hospital is working with an outside industrial hygienist to investigate the source of the Aspergillus and implement mitigation measures. It has reported the situation to the Washington State Department of Health.

The hospital is currently looking at how the ORs came to have the fungus in them. Its cleaning protocols include using an antimicrobial cleaner after each surgery and at the end of each day and using air filtration to keep the ORs under positive pressure, according to a report on the Patient Safety and Quality Healthcare website.

Cathryn Jakicic is healthcare industries editor of FacilitiesNet.com. For more information on hospital campuses and other medical facilities, visit Healthcare Facilities Today.
---