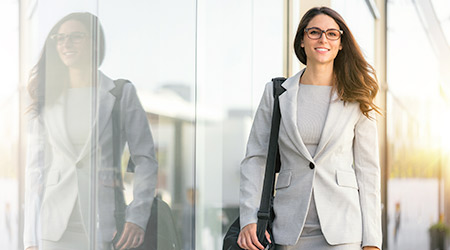 LEED Buildings Yield Happier, Healthier Occupants: Study
Research continues to show a strong connection between green buildings and occupant health and wellness and productivity. The latest data comes from a U.S. Green Building Council survey illustrating that occupants in LEED certified buildings are healthier, happier and more productive than occupants in traditional buildings.

More than 80 percent of respondents say being productive on the job and having access to clean, high-quality indoor air contribute to their overall workplace happiness, according to the survey results. Also, 85 percent of employees in LEED-certified buildings say their access to quality outdoor views and natural sunlight boosts their overall productivity and happiness, and 80 percent say the enhanced air quality improves their physical health and comfort.

Because good IAQ and access to daylight and views are hallmarks of LEED-certified buildings, this illustrates the importance for facility managers of using LEED strategies to improve their buildings. Organizations also see financial benefit in terms of recruiting and retaining the best talent. The survey shows that 79 percent of those surveyed would choose a job in a LEED-certified building over one in a non-LEED building, and 90 percent of respondents who work in a LEED building say they are satisfied with their jobs.

The survey, conducted by Porter Novelli for USGBC, included 1,001 U.S. workers who are employed full-time or part-time or who are self-employed but work in an office building.
This Quick Read was submitted by Greg Zimmerman, executive editor, Building Operating Management. Read his cover story on how buildings are tackling climate change.
---