You Might Like
On FacilitiesNet
Facility Manager Cost Saving/Best Practice Quick Reads RSS Feed
Green Seal Report Shows Big Companies Advance Toward Sustainability
July 14, 2016 - Contact FacilitiesNet Editorial Staff »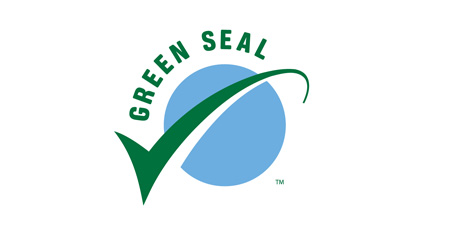 Data continue to pour in about the growing green building and operations industry. The latest: The 2015 Annual Report from Green Seal, an independent, nonprofit certifier of sustainable products and services, illustrates the increased focus by business and industry on protecting human health and the environment. From a library in Washington to a basketball stadium in Kentucky to a luxury hotel in New York City, thousands of Green Seal-certified products and services can be found throughout the U.S. and around the world. 

Companies whose total market value tops $200 billion engage in the organization's certification and greening programs. The brands include Office Depot, Staples, 3M, Andersen Windows, Rust-Oleum, Clorox, Westin, Marriott and more.

The report illustrates an increased awareness that it makes good business sense to meet the strict environmental, health, and performance criteria required for Green Seal certification. 

Examples of the significant positive impacts of Green Seal-certified products and services include:

• More than 32,000 Subway restaurants in North America use Green Seal-certified CHEMCO hand soaps.

• 150,000 students attend schools and universities cleaned by a Green Seal-certified housekeeping service.

• 250,000 fans frequent sport stadiums that use Green Seal-certified cleaning products. 

• Savor…Chicago restaurants at McCormick Place Convention Center offer a Green Seal- certified food service to 3 million visitors annually. 

• Guests enjoyed more than 8 million "green" hotel nights in Green Seal-certified hotels nationwide.

• 836,000 Washington state residents enjoy 19 Sno-Isle Libraries cleaned by a Green Seal-certified cleaning service. 

• 1.4 million cases of EnviroCopy Green Seal-certified paper are sold by Office Depot  annually.

"We produced this report to highlight the tremendous efforts made by leading companies to offer products and services that are environmentally preferable," said Dr. Joanne Fox-Przeworski, Chair of the Board "With the confusing proliferation of ecolabels on the market today, it's important to showcase the value of a credible, independent, third-party certification that adheres to the highest standards of integrity."

This Quick Read was compiled by Greg Zimmerman, Executive Editor of Building Operating Management magazine, greg.zimmerman@tradepress.com.

Read more from him about 5 things you need to know about LEED v4.
---
Comments