You Might Like
On FacilitiesNet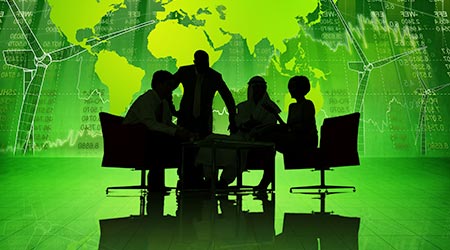 Green Certification Guides Investments in Energy Efficiency
A new certification tool called Investor-Ready Energy Efficiency (IREE) is designed to help investors determine the value of energy-efficiency projects in buildings by certifying that projects conform to the requirements of particular protocols. The protocols are the result of five years of work by the Environmental Defense Fund (EDF), which it called the Investor Confidence Project. There are six sets of protocols based on project type: large commercial; standard commercial; targeted commercial; large multifamily; standard multifamily; and targeted multifamily.

The energy-efficiency market is valued at more than $1 trillion dollars, and millions of buildings require energy-efficiency investment, according to an EDF blog post about the new certification. The reason for the certification is that standardization is a key to aid investors in choosing projects with confidence.

EDF decribes the purpose of the new certification, as well as the five-year Investor Confidence Project to get there: "ICP offers investors and developers a standardized roadmap to assess risk and deliver on project results by optimizing performance and monitoring the outcome of energy efficiency investments to generate financial savings. By streamlining transactions and increasing the reliability of projected energy savings through its IREE certification, ICP reduces overhead costs to bring energy efficiency projects to market."

IREE certification is managed by the Green Business Certification Inc. as part of its suite of green building certifications, including LEED, WELL, and Parksmart, among many others.

This Quick Read was submitted by Greg Zimmerman, executive editor, Building Operating Management. Read his cover story profiling Northwestern University's vice president of facilities management, John D'Angelo.
---