Facilities on the Front Lines: Buildings Tackle Climate Change
An increase in extreme weather and lack of federal action make the times seem dark. But facility managers are leading the charge against climate change.
OTHER PARTS OF THIS ARTICLE
Pt. 1: This Page
Pt. 2:
How Buildings Are Tackling Greenhouse Gas Emissions Reductions
Pt. 3:
Buildings Go Net-Zero Energy, Tackle Climate Change
Pt. 4:
New Tools Help Optimize Building-Grid Interaction, Tackle Climate Change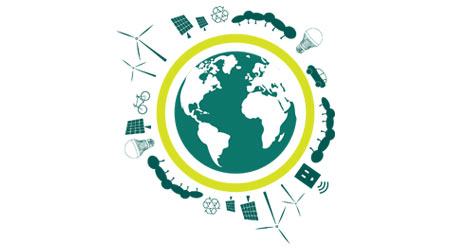 In July 2018, Death Valley, Calif., set a heat record impressive even by Death Valley standards. The average daily temperature for the entire month clocked in at 108.1 degrees Fahrenheit, making it the hottest average month ever recorded on the entire planet.
But it wasn't just the "Nation's Furnace" that produced relentless heat during the summer of 2018. Meteorological summer (June-August) was the fourth hottest on record, according to National Oceanic and Atmospheric Administration (NOAA) data, and summer 2018 finished with the hottest average overnight low temperatures in history. And 2018 as a whole is on pace to be the fourth hottest year on record, according to NOAA.
Beyond the heat, in late summer 2018, parts of the Midwest experienced a 500-year rain event causing severe flooding from Wisconsin to New York. The Mendocino Complex Fire was the largest wildfire in California's history, burning more than 500 square miles. Hurricane Florence, in September, was deemed a 1,000-year rain event, and was one of the strongest hurricanes ever to make landfall north of Florida. In late August, Tropical Storm Lane dropped 51.53 inches of rain on Hawaii's Big Island, causing extreme flooding and as much as $10 billion in damage.
But even as extreme weather exacerbated by climate change has gotten worse, federal climate policy has veered away from climate change mitigation and greenhouse gas emissions reductions with the new leadership in Washington. On June 1, 2017, President Trump signaled his administration's long-term approach by withdrawing the United States from the landmark greenhouse-gas reduction-focused Paris Climate Agreement. In February 2018, he imposed a 30 percent tariff on solar panel imports, effectively stymieing what had been unprecedented growth in the U.S. solar industry. The Solar Energy Industries Association has estimated the tariffs will cost the United States about 23,000 jobs in renewable energy. Since 2015, the cost of installed solar has dropped about 20 percent, but experts believe the tariffs will reverse this trend.
In August, 2018, the Trump Administration proposed cancelling the Obama-era Clean Power Plan, a move the Environmental Protection Agency estimates will cost more than 1,400 lives per year. And finally, in September 2018, the Trump Administration proposed a rollback of an Obama-era regulation requiring companies monitor and repair methane leaks. Methane is an extremely potent greenhouse gas, about 25 times better than carbon dioxide at trapping heat in the atmosphere.
But while the times seem dark, there is good news. For one, EPA recently announced that greenhouse gas emissions produced by the energy sector are at their lowest levels since 1990. For another, in the absence of federal commitment to climate change mitigation, a groundswell of localized action is showing definitive progress.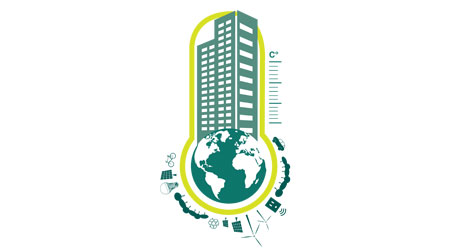 "While federal policy is slowing down, states, cities, and business have really stepped up," says Jacob Corvidae, principal with the Rocky Mountain Institute. In mid-September 2018, 19 world cities, including Los Angeles, Portland, San Francisco, Santa Monica, San Jose, New York City, and Washington, D.C., signed the Net Zero Carbon Buildings Declaration, pledging to operate all buildings carbon neutral by 2030. As well, 2,657 businesses, cities, states, healthcare organizations, faith groups, colleges and universities, and other entities have signed the We Are Still In pledge, endeavoring to achieve the goals set forth in the Paris Climate Agreement — reducing greenhouse gas emissions enough to avoid a 2-degree Celsius raise in global temperature. These signatories represent a total economy of more than $6.2 trillion, larger than any nation except the United States and China.
"These pledges represent a real surge of momentum and commitment from the private sector and local governments," says Julie Hughes, managing director of programs for the Institute for Market Transformation.
Continue Reading:

Cover Story: Climate Change

Facilities on the Front Lines: Buildings Tackle Climate Change

How Buildings Are Tackling Greenhouse Gas Emissions Reductions

Buildings Go Net-Zero Energy, Tackle Climate Change

New Tools Help Optimize Building-Grid Interaction, Tackle Climate Change
---
---
---
Related Topics:
Comments