Facility Manager Cost Saving/Best Practice Quick Reads RSS Feed
Uneven Electrical Code Adoption Opens Up Fire and Personal Injury Risk
April 24, 2018 - Contact FacilitiesNet Editorial Staff »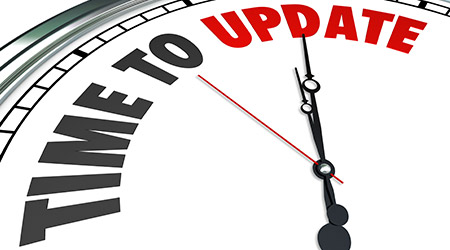 Roughly a third of states skip one or more National Electrical Code (NEC) updates, and additional states amend the code's safety requirements. This leaves facilities exposed to fire risk and first responders exposed to personal injury risk when responding to fires, according to the NFPA Fire & Life Safety Policy Institute.

Updates made to the NEC every three years have included the requirement of using arc fault circuit interrupters (AFCIs), guidance for the installation of a wide variety of energy storage systems, and requirements for the rapid shutdown of photovoltaic systems to protect firefighters who may need to access locations charged with photovoltaics.

In a report, the NFPA Fire & Life Safety Policy Institute charts how quickly different states adopt the latest version of the NEC. Massachusetts is the promptest adopter, followed closely by Colorado, Wyoming, South Dakota, and Idaho. The slowest adopters are California, Florida, Louisiana, Virginia, and Pennsylvania. In Pennsylvania, it took over 60 months for the 2008 NEC to go into effect and no subsequent versions have gone into effect since. Data for Arizona, Kansas, Nevada, Illinois, Missouri, and Mississippi was not charted in the report, because in those states, electrical code decisions are made at the county level.

The report found that one reason states delay adopting the latest NEC is that they package their building code adoptions together. This tends to add 10 months or more of lag in adoption duration, as compared to states where the NEC is adopted independently. States without a dedicated electrical board were also two times as likely to skip an NEC update, according to the report.

This Quick Read was submitted by Naomi Millán, senior editor, Building Operating Management.
---
Comments