Facility Manager Cost Saving/Best Practice Quick Reads RSS Feed
Technology Advances Impact Facilities
April 11, 2018 - Contact FacilitiesNet Editorial Staff »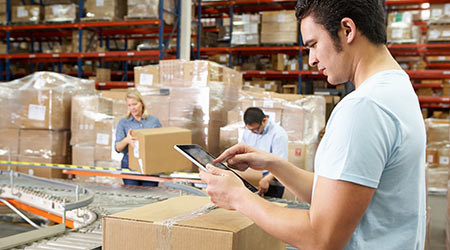 Some technology advances have an obvious and important impact on institutional and commercial facilities. CMMS, infrared imaging, and occupancy sensors quickly come to mind. Such technologies arrives, managers purchase and implement them, and, ideally, the organization soon benefits.

Other technology advances have a less immediate, apparent impact on facilities. They might evolve in distant geographic locations or seemingly unrelated sectors of the economy, and their impacts might take a while to unfold. But their arrivals can have just as large an impact on facilities.

Learn about strategies for keeping pace with technology

Consider ride-sharing apps, such as Uber and Lyft. Amid the broad adoption of ride-hailing apps such as Uber and Lyft and years into a residential construction boom in downtown Chicago, real estate developers are gobbling up surface parking lots they can cover with high-rises, according to The Chicago Tribune.

Why are the lots available? U.S. parking needs will be cut in half during the next three decades, one real estate research firm projects. Widespread adoption of ride-hailing and self-driving cars will eliminate the need for swaths of parking spaces — enough that the square footage of the unneeded spaces will be more than the cumulative size of every currently existing apartment, office, shopping mall, retail strip center and warehouse property in the United states.

Read: The technology-productivity connection

Online shopping, specifically through Amazon.com, also is having a major impact on the facilities marketplace. For example, Toys R Us stores across the country recently began a liquidation sale in preparing to close forever. In a world of online shopping, brick-and mortar-stores are a dying breed, according to a television news report in Fort Myers, Fla. Broker Lisa Sands says commercial realty is all about demographics, adding that she hopes what was once a toy store can eventually find another use.
"It's a great spot for an entertainment venue, whether it's a Dave and Buster's (or) some type of Sky Zone trampoline concept," says Sands.

In addition, thanks to growth among online retailers, warehouses now are worth more than office buildings, according to the Indianapolis Business Journal. Giant, high-tech warehouses, to be precise. Such facilities are defined as having at least 200,000 square feet and 28-foot ceilings, in a report by Colliers International Group Inc. that calls out the surge in their value.

These are not the sleepy warehouses of old. Distribution centers today are hives of activity. As e-commerce companies race to get products to consumers ever faster, they need sophisticated equipment to assemble orders and a swelling workforce to manage it all.

This Quick Read was submitted by Dan Hounsell — dan.hounsell@tradepressmedia.com — editor-in-chief of Facility Maintenance Decisions.
---
Comments