Facility Manager Cost Saving/Best Practice Quick Reads RSS Feed
Project Documentation Spec Critical to Useful Content
April 4, 2018 - Contact FacilitiesNet Editorial Staff »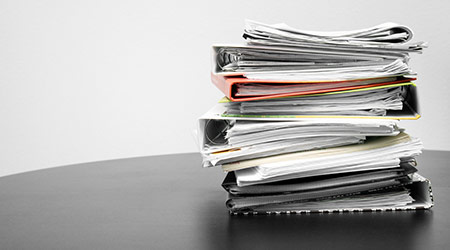 If facility managers want useable high-quality construction documents delivered at the end of a project, they must be meticulous in their specification, says Michael Tardif, managing partner, Building Informatics Group, LLC. Tardif presented at NFMT 2018 in Baltimore on the subject of how to get high quality BIM deliverables.

In the absence of guidance, the contractors have to organize the data for themselves anyway," says Tardif. Therefore, it is not an undue burden on them to deliver the files in a manner that makes sense for the facilities management team. "None of this has to do with technology. It's all about information management," Tardif says.

To get useful documentation at the end of the project, Tardif recommends taking several steps dealing with naming conventions, file types, and functionality. Without calling all of that out, facility managers are likely to get, at best, a few PDFs with thousands of pages, where nothing can be easily found.

To begin with, Tardif recommends specifying that all closeout documents must be listed as individual files. That will save from having to scroll through a huge PDF, hunting for the manual on a pump, for example.

These files should always be delivered as software generated PDFs, not scanned PDF files. He suggests explicitly prohibiting scanned PDFs. A software generated PDF is searchable; a scanned PDF is not. In addition, all markup on the documents should be done electronically. "This makes the content specific to your project searchable as well," says Tardif.

A next step is to establish a file naming convention. His strategy is to use brackets to set off the different elements, such as equipment ID, equipment type, and document type. This makes the list of files easy to scan at a glance, as well as easy to search.

All drawings should also be specified as deliverable as individual files, as software generated PDFs. This will save significant time in working with the PDFs, as software generated files are not as large as scanned PDFs.

This Quick Read was submitted by Naomi Millan, senior editor, Building Operating Management.
---
Comments