Facility Manager Cost Saving/Best Practice Quick Reads RSS Feed
FM Perspectives: Coronavirus Has Silicon Valley In Shut-Down Mode
April 7, 2020 - Contact FacilitiesNet Editorial Staff »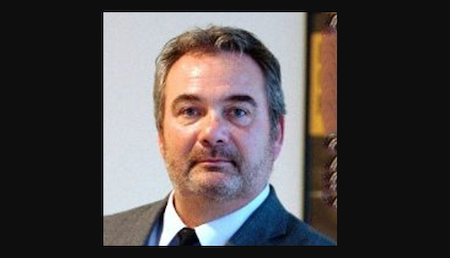 As COVID-19 cases increase around the country, responding to the pandemic has been front of mind for facility managers everywhere. But local realities create some variance in what FMs are facing. Here's the perspective of one FM in California.
Larry Morgan is senior facilities manager for SAP in Palo Alto. We spoke on Monday, March 30. California is the third in the country in terms of known COVID-19 cases, with over 8,500 as of April 1. It was the first state in the country to order a statewide stay-at-home order, which went into effect on March 20.
To begin with, Morgan says FMs know the drill. While this event is unprecedented in terms of scale and media coverage, facility managers have long been preparing for a scenario such as this as part of their all-hazards planning. From Y2K through Zika, Ebola, Swine Flu, and Bird Flu, FMs have always been at the center of these events, says Morgan. Everyone by now should have a baseline playbook in place, he says. When do you shut the door? When do you follow CDC guidance?
"So the playbook is there, it's just a matter of how you dust it off," Morgan says. "If they didn't see this coming, then they probably weren't paying attention."
That said, everybody knows that the facilities department often ends up being the jack-of-all-trades department, wearing the hats nobody else knows what to do with. In a crisis such as this, it's important for facility managers to safeguard their core so they don't end up stretched thin.
"We are responsible for the infrastructure of the building," Morgan says. "We stray from that and then we get caught up in lots of corporate things that shouldn't be on our plate. Facilities management ends up being a repository for just about everything, so we're just trying to keep our eyes on the prize. Some of the FM departments are just skeleton crews now."
Taking care of your core starts with yourself and your team. Step one is making sure your personal emergency response strategies are sorted so that you can show up to work ready for work. Once you've got yourself sorted, make sure your team has their personal needs sorted. "Your business continuity plan, your emergency response plan has to start with you and your department," Morgan says.
Back to basics
Then it's time to focus on the basics. Stay-at-home orders mean doors are closed to tenants providing nonessential services. Social distancing measures mean you can't get a crew in to lay a floor or build a wall anyway. So, what is mission critical that has to be safeguarded and maintained?
"The first thing is to know what your assets are and prioritize what has to stay on," Morgan says. "Air conditioners, for the most part, do not like to be mothballed for a longer period of time so if you're shutting down buildings, there's still a certain amount of predictive, preventive, and analytical maintenance that's going to have to take place."
It's too late to get preferred status with vendors, but if possible Morgan recommends trying to get a 10 percent overage of things you normally keep in stock, like filters and belts, if you have the space to store them. Think about the things that would be difficult to get later, depending on how this thing plays out, Morgan says.
Also, just because there's a pandemic going on doesn't mean you get a free pass on regulatory compliance. If your space will be occupied at all, there's still ADA, NFPA, and OSHA. "You're not going to be able to say, I am not testing my fire alarms," Morgan says.
Act with the future in mind
Morgan says facility managers that will need to close their doors for a period of time should consider what to do with their perishables and even their paper goods. Supplies like coffee, tea, or toilet paper could be donated to hospitals or other places that actually need those kinds of supplies right now, he says. However, keep track of what you're donating and what the new ramp up costs will be once your doors open again.
Also keep track how your costs are being affected. If your doors are closed, there will be net operating savings in energy use, food service programs, and the like. "Number one, you have to know what your true value to the organization is, for your OpEx and your CapEx," Morgan says. Is the funding from the net savings something that can be captured for another initiative?
Another area to think about is how you're maintaining your vendors. Morgan says in some cases companies in Silicon Valley are paying the vendor's payroll, both as a good thing to do and also to maintain their workforce. "If you have a large company with food service, what happens when you open the doors and those people are gone?" Morgan says. "Everybody is going to open their doors at the same time. Imagine the calamity that's going to happen on the supply chain."
And speaking of vendors, be sure to keep a close eye on any vendors you've hired to help with deep cleaning initiatives. There's a lot of new players in the disinfectant space, but what exactly are they doing, Morgan says. "Are they using proper PPE, proper disinfectant? There's even protocol about how you wipe," Morgan says. To be on the safe side, don't use any vendor that can't provide their action plan, their training, and spell out exactly what they are doing, Morgan says.
Naomi Millán is senior editor of Building Operating Management. What does the COVID-19 response look like from where you're sitting? Send me an email sharing best practices you've discovered, surprising pivots you've had to make, or just general observations at naomi.millan@tradepress.com.
---
Comments