Facility Manager Cost Saving/Best Practice Quick Reads RSS Feed
Common Sense Steps to Prevent Coronavirus, Other Infections in Facilities
January 24, 2020 - Contact FacilitiesNet Editorial Staff »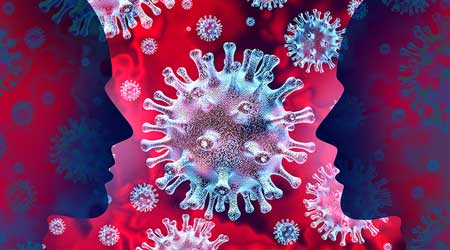 At peak flu season, a new virus has entered the United States, making it a good time to refresh common sense prevention measures for occupants in commercial facilities.
The first case of a new strain of coronavirus was detected on January 20 in the United States, according to the Centers for Disease Control and Prevention. The 2019 Novel Coronavirus (2019-nCoV) was detected in a patient in Washington state who had recently returned from Wuhan, China, where the outbreak originates.
Public health screenings are being conducted at five major airports and the CDC has upgraded its travel health notice from Level 1 to Level 2: Practice Enhanced Precautions. Symptoms associated with this virus have included fever, cough and trouble breathing, according to CDC. There has been some person-to-person spread of the new virus in Asia, but at this time the CDC says the risk to the American public is low.
At the same time, flu activity across the country remains high. As of January 11, the CDC estimates that so far this season there have been at least 13 million flu illnesses, 120,000 hospitalizations, and 6,600 deaths from flu.
Unlike the flu, there are currently no vaccines available to protect against human coronavirus infection. However, recommended prevention steps are similar for both. These include washing hands often with soap and water for 20 seconds, avoiding touching eyes, nose, or mouth with unwashed hands, avoiding contact with people who are sick with the virus, and cleaning and disinfecting surfaces.
Other steps to consider include making hand sanitizer dispensers readily available, as well as making disinfecting wipes available. That way if someone feels a surface needs immediate attention, they can wipe it down themselves instead of having to put in a request.
Also be sure to keep the air in facilities from drying out. Yale researchers were able to link low humidity levels with three factors which increase the transmission and severity of the flu virus.
Naomi Millán is senior editor of Building Operating Management. She recommends leveraging remote work policies as another way to keep flu under control at your facility.
---
Comments