Facility Manager Cost Saving/Best Practice Quick Reads RSS Feed
BOMA Chicago Sues City Over Fair Workweek Ordinance
November 7, 2019 - Contact FacilitiesNet Editorial Staff »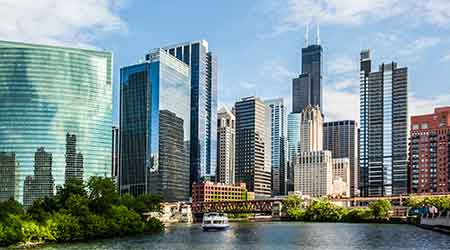 The Chicago chapter of the Building Owners and Managers Association (BOMA) is suing the city about a law passed which is intended to give employees 10 days notice about their schedule, according to the Chicago Tribune.
The Fair Workweek Ordinance, which passed last year and is scheduled to go into effect next July, wouldn't apply to union members if they collectively bargain the provision out of their contracts. And that's the issue that triggered BOMA's lawsuit, which claims that part of the law violates the National Labor Relations Act by giving "unions an extra bargaining chip."
"We believe the ordinance clearly conflicts with our right to collectively bargain with our workers' unions," said Michael Cornicelli, BOMA/Chicago Executive Vice President in an emailed statement to Crain's Chicago Business. "The Ordinance creates a presumption that its provisions will apply unless they are affirmatively waived in a collective bargaining agreement. It effectively tips the balance of negotiations in favor of the unions and attempts to override the bargaining rights granted to us under federal labor law."
The lawsuit also claims the law is being selectively applied, because it only covers some industries and not others. Building services, healthcare, hotels, manufacturing, restaurants, retail, and warehouses services are covered. The law would apply to any employee in those industries making less than $26 an hour or salaried employees making less than $50,000.
But the law doesn't apply to "construction, banking, finance, telecommunications, professional services, government, education, insurance, printing, and publishing, to name a few," the suit says, according to the Tribune.
New York City has a similar law, and recently sued the restaurant chain Chipotle for $1 million for allegedly violating it.
This post was submitted by Greg Zimmerman, executive editor, Building Operating Management and FacilitiesNet.com. Read his cover story about Chris Walinski and his mission to make open offices flexible and productive.
---
Comments