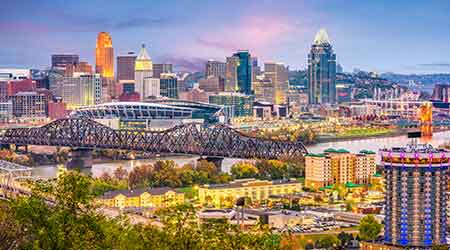 ASHRAE 90.1 Update Pushes Building Efficiency Above and Beyond
For the first time ever, ASHRAE 90.1 will require commissioning. With about 100 other updates from the 2016 version, ANSI/ASHRAE/IES Standard 90.1-2019, Energy Efficiency Standard for Buildings Except Low-Rise Residential Buildings, has a reinvigorated focus on exceeding energy efficiency goals.
It is part of what the New Buildings Institute anticipated as a "year of energy codes," which would position the nation's building stock to directly mitigate climate change through reduced carbon emissions. "In 2019, there will be a convergence of activities around energy codes that will make or break our ability to reduce the amount of carbon emitted by buildings in this next crucial decade," said Ralph DiNola, New Buildings Institute CEO, in a January article.
Updates to ASHRAE 90.1 include upgraded minimum criteria for window SHGC and U-factor across all climate zones, a new option for using air curtains in vestibules, a simplified method for lighting, updated daylighting and sidelighting requirements, the option to use ASHRAE 90.4 instead of 90.1 in computer rooms with IT loads greater than 10kW, a new fan energy index for commercial and industrial fans and blowers, and numerous other updates.
The 2019 version is the 11th edition published since the original standard was first published in 1975 during the U.S. energy crisis.
Naomi Millán is senior editor of Building Operating Management.
---