You Might Like
On FacilitiesNet
Why High-Performance Buildings?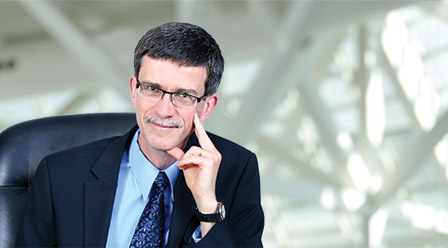 Is your organization a good candidate for a high-performance building? Here are some reasons to consider that approach. See if any of these benefits apply to you and your organization.

Achieve green goals. At last year's climate change negotiations in Paris — known as COP 21 — building energy efficiency drew a lot of attention. My bet is we'll see a greater focus on buildings in many organizations' sustainability plans as a result. And efficient use of energy, along with adoption of renewables, is a hallmark of a high-performance building.

Improve occupant satisfaction. That's a big deal for top management in many organizations, like corporations competing for talent, hospitals competing for patients, and schools competing for students. High-performance buildings are designed not just to save energy, but to make sure occupants are happy with the space.

Meet energy regulations. The spread of energy benchmarking regulations is raising the bar on energy efficiency, and may offering another reason to consider a high-performance strategy.

Make your own life a little easier. High-performance buildings have to live up to that name in operation as well as design. And a building that operates as it is intended to do will probably mean fewer complaints from occupants and fewer unwelcome surprises for facility managers.

Those areas represent opportunities for facility managers to begin a discussion about a high-performance building. While it may cost more than a conventional structure, a high-performance building is an investment that can help an organization achieve important goals in a way that makes long-term economic sense.

This issue shows some of the ways a high-performance approach is redefining what's possible with buildings. You'll find more ideas at the High-Performance Buildings and Workplaces conference and exposition, May 3-4, in Austin, Texas. Get more information here.
---
---
---
Related Topics:
Comments