You Might Like
On FacilitiesNet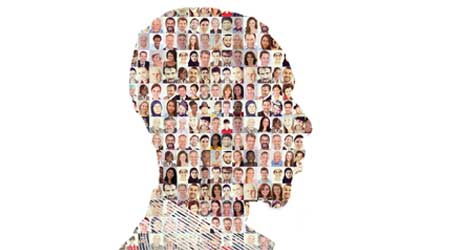 Why Do Diversity, Equity, and Inclusion Matter?
Focusing on DEI not only increases the potential talent pool, it also provides new and unique perspectives that can only improve an FM organization and the bottom line.
Why is developing a diverse and inclusive facilities management department something facilities management leaders should worry about? Beyond securing the moral high ground, focusing on diversity and inclusion has some pretty cut and dry business benefits. A 2015 McKinsey & Company study found that the most diverse companies, measured by race and ethnicity, "are 35 percent more likely to have financial returns above their respective national industry medians." This might be due in part to the fact that an increase in diversity leads to a diversity of viewpoints, which requires people to communicate more clearly in order to get their point across, says Klein. This nixes group think, and provides far more creative solutions and faster problem solving.
Diversity of perspective is what Carson sees as the crux of diversity, equity, and inclusion (DEI). "It's not just diversity for the sake of spreading who you sit next to, but diversity in thought and background," he says. CPS has nearly 600 campuses across 77 distinct neighborhoods in Chicago. When Carson hires someone into his team, he tries to hire a "well-rounded group of people, because we're trying to bring every concept from every neighborhood to the work environment."
Another benefit of focusing on diversity is that it increases the potential talent pool. It's no secret that facilities management has an aging workforce and a pipeline issue, especially at the mid- and senior-level positions. Beyond the looming threat of the silver tsunami, some companies are growing so quickly that focusing on a diverse candidate pool is absolutely critical to meeting their staffing need. Take Google, for example, which is growing by leaps and bounds. Google is famous for its DEI practices. Lynn Baez, head of facilities, is on the company's main working team for diversity, equality, and inclusion. "We could not sustain this level of growth if we did not have (DEI) at the forefront," she says. "We just won't have the workforce to support it. If we don't attract and retain and provide a culture that sustains a very equitable and diverse environment, we functionally can not continue to grow and replicate at the level we're at."
In addition, today's workforce simply demands it. Gen Z and Millenials simply do not want to work at a company where they do not see and feel diversity, says Klein. For example, when walking in for a job interview, if there isn't a gender-neutral bathroom, it's a turnoff, she says.
Continue Reading:

Cover Story: Diversity in FM

Why Diversity Moves FMs Towards a More Successful Team

Why Do Diversity, Equity, and Inclusion Matter?

Practical Strategies for Improving Diversity in FM

After Onboarding: Long-Term Strategies for Diversity in FM

2 Easy Ways to Increase Your Diversity Quotient
---
---
---
Related Topics: