On the Road Again
Join us for our first in-person show — NFMT Remix in Orlando, November 10-11.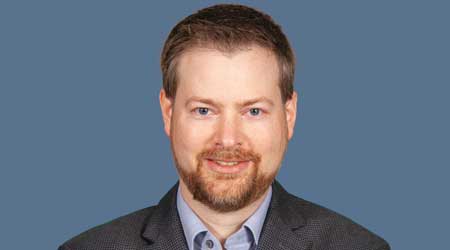 Mask mandates are ending. Vaccination rates are on the rise. Schools welcomed all their students back to the classroom (just in time to send them home for the summer). Employees are returning to the office. In other words, the United States is getting back to "normal."
Along with this sense of normalcy — at least for me — comes travel. For example, this month, my family and I were once again able to leave Wisconsin for our summer vacation. This year, we took the train down to New Orleans for po' boys, swamp tours and an overall change of scenery. However, this isn't the only trip on my 2021 calendar. Come November I'll be traveling again for professional reasons.
I've always enjoyed the opportunity to meet readers and colleagues, whether that meant attending a large convention or a smaller, personal conference. Networking has always been my preferred way to learn about the industry and its players. This is why I'm looking forward to attending Building Operating Management's own event, NFMT Remix in Orlando, Florida, this fall.
Running Nov. 10 and 11, this show will feature more than 30 educational sessions for facilities professionals, safe networking and a showcase of the latest products from industry manufacturers and suppliers. I hope that your work lives are returning to normal, too, and you'll be able to join me in Orlando for this free trade show.
For those of you unable to do so, NFMT Remix will be a hybrid event, a combination of in-person and online offerings. You will be able to stream many of the education sessions and earn CEUs. In addition, many product demonstrations will also be held in conjunction online with the in-person event. Although there is a registration fee for the online portion, members of our fnPrime program can access everything for free.
---
---
---
Related Topics:
Comments