You Might Like
On FacilitiesNet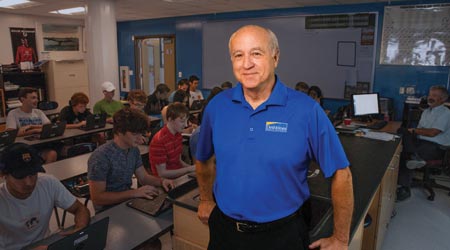 Long-Term Strategic Plans Lead to Energy Efficiency Success
Using funds smartly means focusing on energy efficiency, which has led to Des Moines Public Schools being named Energy Star Partner of the Year eight years in a row.
Bill Good has a history of doing right by students when it comes to overseeing facilities. Born out of the statewide sales tax that began in 2009, the Students First Program is a back-to-basics approach to renovation and construction throughout the district. As part of the program, a facilities advisory committee put together a five-year plan that looked out 10 years and that guides renovation decisions throughout the district for everything from updated lighting, mechanical, and electrical systems to improved technology capabilities.
The sales tax provides a steady funding stream to help meet the needs of the students, but what wasn't expected was the amount of work it takes from planning to completion, Good says. Small projects often take almost as much time to work through as multimillion-dollar projects, and much work has to be squeezed into the small construction window between the end of one school year ending and the beginning of the next, he says.
"What has been most beneficial is the solid five-year plans so that we can tell the community, parents, or staff person what is coming and what will be done," Good says. "We make sure that we do what we say we will do, which helps build trust."
In addition, the Des Moines school district has been an Energy Star Partner of the Year eight consecutive years. Being a partner helps the district focus on people, Good says. Staff salaries account for 82 percent of the district's general fund, and energy costs are part of the remaining 18 percent that Good describes as "things" — that is, not related to people. In order to maintain staff as a priority, the cost of "things" must be reduced, he says. In addition, energy conservation and sustainable strategies are "just the right thing to do," Good says.
During Good's time at Davenport, the district become one of the first school districts to be named an Energy Star Partner, and bringing that mindset of conservation and low energy costs to Des Moines was important, Good says. His most vexing challenges were making the school district's school buildings, with an average age of 66 years, energy efficient. While some people might think it's best to knock down old buildings and start from scratch, Good says that every school is tied to its neighborhood, so the district is instead investing in the buildings.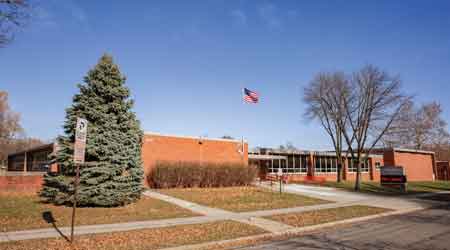 (Des Moines Public Schools has been an Energy Star Partner of the Year eight consecutive years and cut energy consumption by about a third from 2008 to 2018 while adding space and air conditioning. Credit: Des Moines Public Schools)
One example of that is adding air conditioning to classrooms that don't have it. Many of the district's classrooms were not air conditioned when Good arrived in Des Moines. Even as more classrooms were getting air conditioning, energy consumption actually dropped in the city's schools. In fiscal 2008, the percentage of classrooms with air conditioning was 74 percent and 460,288,075 total kBtus were consumed. By fiscal 2018, all classroom space had air conditioning and kBtu usage was 305,616,777. This occurred even as classroom square footage increased at 26 schools and five new buildings were constructed, Good says.
One strategy for improving energy efficiency has been geothermal heating and cooling systems. Today 41 district buildings have geothermal systems, 29 getting the systems in the past decade.
Ahart praises the work Good has accomplished, noting that every classroom now is climate controlled year round, making environmental conditions in the buildings dramatically better than in the past. In addition, the quality of lighting and acoustics has improved.
"Often overlooked is the impact that the appearance of our schools has on the quality of experience for our students and staff," Ahart says. "Our buildings are old but they are beautiful, and our neighborhoods, students, and staff take legitimate pride in them."
But change, even when it's positive and saves money and conserves energy, isn't always easy, Good says. A high school that was being renovated when he arrived in Des Moines had high ceilings in the corridor, an element that some people wanted to maintain. By the time work was done on the next school, Good had convinced stakeholders that the ceilings needed to be lowered so mechanical systems could be installed above the ceilings. He chalks up his successes in changing minds to being creative and earning the trust of the communities so that he can do what's best for students.
"I say that I can't influence the past, but I can the future of the students," Good says. "The legacy of the people that used to be at a school isn't as important as what's best for the current students."
Continue Reading:

Cover Story: bill

Public School FM Makes Students His Top Priority

Long-Term Strategic Plans Lead to Energy Efficiency Success

Safety and Security are Top Priorities at Des Moines Public Schools

Securing Funding Remains Constant Challenge for Public School FM
---
---
---
Related Topics: