You Might Like
On FacilitiesNet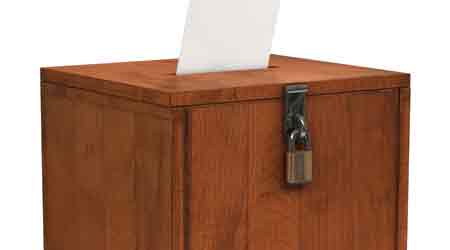 Lack of Attentiveness, Displaced Frustration Can Fuel Occupant Complaints
Part 2 of an 8-part article about why occupants complain and how facility staff should respond
Receiving complaints from facility management customers can let you turn unhappy customers into advocates and supporters, but let's first consider some additional causes of customer complaints: the perception that occupants are getting a deaf ear from FM staff, and the displacement upon FM staff of gripes that actually are internal to the complainant's department.
Lack of Attentiveness from FM Staff: At times, a facility management organization may suffer from lack of attentiveness to a customer department. Complaints rarely come to the facility management organization's attention through an impersonal, automated service request system. Instead they come in the form of irate email, calls to staff from employees or — even worse — senior executives, notes left on staff chairs, text messages, or the "accosting" of staff in hallways and other gathering places. Focus groups with staff from facility management customer departments often bring the following complaints:
"The phone rings and rings and no one in FM ever answers it."
"The technical staff arrive in the morning before we are at work and leave early in the afternoon so there is no one around to help with our problem when we are here."
"Whenever we have a problem, we always get transferred from one person to another in the facility organization."
"We never hear the full story from facility management. They only tell us the part of the story they want us to hear."
"The facility organization promises one thing and delivers another. They always break their promises."
"The facility staff aren't customer-oriented. Their favorite words are "We can't" and "Yes, but."
"They don't keep us informed about their progress in resolving our problem, so we can't inform our folks."
If any of these sound familiar, your facility management organization may be suffering from a lack of attentiveness to customer complaints.
Issues Internal to the Customer Department: It may come as a surprise that a facility management organization can be the whipping boy for customer department issues that have nothing to do with facility management. Research has shown cases where facility management customer departments were downsizing, rightsizing, or reorganizing, and the number of complaints to facility management organizations increased as departmental changes unfolded. Complaints relating to space, moves, furniture, lighting, temperature, and air quality take center stage when a customer department is undergoing organization and staffing changes. Complaining about the facility management organization can be an outlet for staff anxiety and concern over what may be happening to facility customers within their own department with respect to employment status or position in the organization.
Sometimes customer departments have difficulty achieving their business mission (sales are down, profits are low, external customers are unhappy with product) so they redirect their business problems towards the facility department. Customer departments may identify the facility management organization as the root cause of their business problems because facility management is an easy target. Customers know the services provided by a facility management organization contribute to a department's ability to perform its business functions, so it is easy for them to place the blame on something the facility management organization did or did not do.
Facility management organizations have been described as the "fount of knowledge" with respect to what is happening within a company. Customers may turn to a facility management organization when they have exhausted all other avenues for remedies to their unresolved problems. In other words, customers may end up feeling vulnerable and out of control when they can't resolve an information technology, human resource, or purchasing problem and believe they have nowhere else to turn. They circle back to the facility management organization, where they tell their tale of woe and expect the facility management staff to comfort them and fix the problem.
---
---
---
Related Topics: