Understand Causes of Occupant Complaints and Turn Them Into a Positive
First of an 8-part article about why occupants complain and how facility staff should respond
OTHER PARTS OF THIS ARTICLE
Pt. 1: This Page
Pt. 2:
Lack of Attentiveness, Displaced Frustration Can Fuel Occupant Complaints
Pt. 3:
Categorizing the Types of Complainers Organizations Encounter
Pt. 4:
Some Keys to Providing Good Facility Customer Service
Pt. 5:
Make Complainer Part of the Solution and Provide Feedback
Pt. 6:
Complaints Offer Insight, but Shouldn't Dictate Organization's Strategic Direction
Pt. 7:
Apologies, Problem-Solving Can Help Assuage Occupant Complaints
Pt. 8:
3 Ways to Reduce Customer Complaints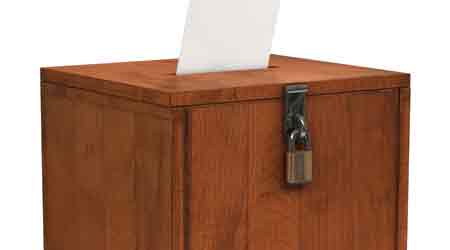 If your FM organization is thriving and successful, and it's been months since you're had a call from "upstairs" about a problem or an email from an irate customer, you may have lulled yourself into a false sense of security about occupant complaints. Fewer than half of unhappy customers, it turns out, ever bring a complaint to the facility organization's attention. And of those who don't make an actual complaint, they still tell an average of 11 to 15 other people how poor facility service is. In this case, no news is not good news. While it may seem to be counter-productive, receiving complaints from facility management customers actually is a positive thing: They provide an opportunity to turn unhappy customers into advocates and supporters. The facility management philosophy should be "Bring on those customer complaints." But let's first take a look at the common causes of these gripes.
What Makes FM Customers Complain?
Sometimes facility management organizations need to be reminded that employees in other departments are humans too, and can have a litany of issues that propel them into being difficult and cantankerous. Sometimes these issues have a lot to do with the facility management organization, and other times they are not even remotely connected to the world of facility management. One common cause of complaints:
Frustration: A facility management service issue (too hot or too cold, cleanliness of space, lighting, elevators, dripping faucets in restrooms, parking, etc.) might have been festering for weeks because it hasn't been resolved, which makes employees in a customer department frustrated. Frustration is one of the terms used most often by facility management customers to describe the relationship with facility management when there is a service issue. In these situations, the most frustrated and vocal complainant often is the person responsible for primary contact with the facility management organization. This individual's frustration is compounded by pressure from his or her boss, co-workers, or external customers. As the liaison to facility management, and since he or she has been unable to resolve the problem to everyone's satisfaction, the poor customer receives the brunt of the criticism from others.
Continue Reading:

Facility Management

Understand Causes of Occupant Complaints and Turn Them Into a Positive

Lack of Attentiveness, Displaced Frustration Can Fuel Occupant Complaints

Categorizing the Types of Complainers Organizations Encounter

Some Keys to Providing Good Facility Customer Service

Make Complainer Part of the Solution and Provide Feedback

Complaints Offer Insight, but Shouldn't Dictate Organization's Strategic Direction

Apologies, Problem-Solving Can Help Assuage Occupant Complaints

3 Ways to Reduce Customer Complaints
---
---
---
Related Topics:
Comments