Higher Education: HVAC Upgrades Drive Sustainability, Energy Efficiency
Strategies for identifying opportunities and scoping system upgrades to produce bottom-line benefits
OTHER PARTS OF THIS ARTICLE
Pt. 1: This Page
Pt. 2:
Understanding System Specifics To Ensure Successful HVAC Upgrades
Pt. 3:
Expanded Opportunities for Higher Education Facility Upgrades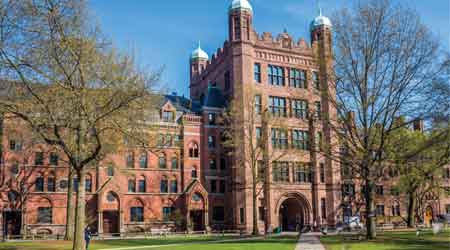 Upgrades and retrofits of higher education facilities have become increasingly popular strategies maintenance and engineering managers can use to minimize energy use and drive up energy savings along with facility performance. The projects present managers with unique challenges due to the nature — and often the age — of the facilities, as well as the activities taking place inside.
By using proven planning and execution strategies and tactics, managers can ensure successful upgrades of key systems designed to improve overall facilities operations.
Eye on opportunities
The first step in any construction or renovation project is developing a well-defined understanding of the owners project requirement (OPR). To define the OPR and what upgrades will be necessary, a good understanding of the distribution and capacities of the existing systems is important, as is identifying the actual as-built conditions. Many times, drawings are outdated or have not been maintained to accurately reflect the current condition of the facility.
Identifying this information early on will allow managers to spot issues and areas of concern prior to the design and construction phases. It also allows the design and construction team to repurpose ductwork, equipment and potentially entire systems. When using existing systems, it is important to understand any potential failing or failed systems, such as ductwork starting to show significant signs of air leaks.
Managers should keep in mind comfort, serviceability and efficiency when establishing the OPR. They can upgrade and improve these common areas of concern during renovation or construction. Performing a survey of the facilities' current performance is the first step in identifying system capabilities. One effective first step with minimal impact and cost is to interview the facilities team along with professional staff and students to understand issues and concerns.
Once management understands the existing facility and systems capacities, the next step is to hold a design meeting to establish the basis of design. This meeting should address concerns defined during surveys and establish the management's vision for the space related to HVAC systems, controls, lighting, plumbing and other systems.
Once the solutions are proposed, managers should review the design documents with engineers and architects in order to reduce contradictions with the existing facility systems. Too often, electrical and mechanical drawings have not been properly coordinated with the design team. Managers also should account for contingency and potential alternative solutions for an existing facility and consider unknowns and conflicts. These early, initial efforts to manage and reduce potential problems will save time and money in the long run.
Continue Reading:

Project Management

Higher Education: HVAC Upgrades Drive Sustainability, Energy Efficiency

Understanding System Specifics To Ensure Successful HVAC Upgrades

Expanded Opportunities for Higher Education Facility Upgrades
---
---
---
Related Topics:
Comments