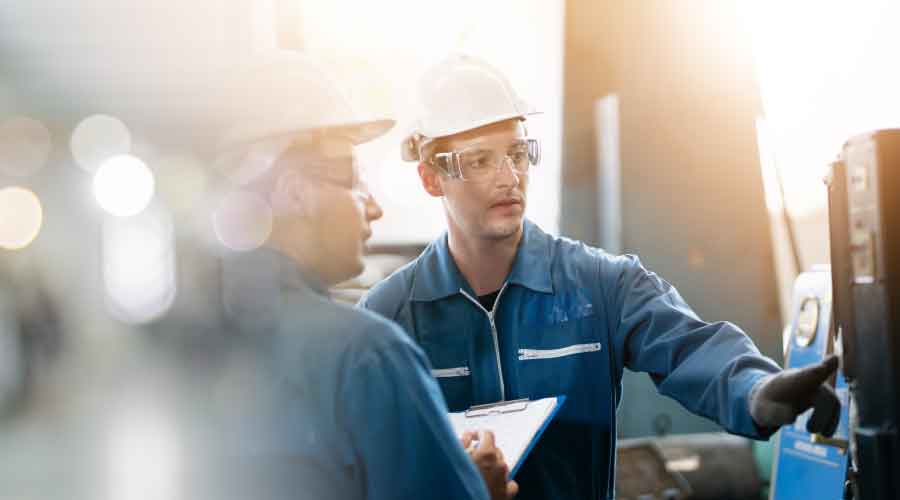 4 Steps to Successful Training
Managers should build an effective training program that produces measurable results to show to leadership.
I have worked with a lot of institutional and commercial facilities teams over the last several years – managers, directors, technicians and support staff. No matter who they are, where they work or what they do, they all agree they want and need one thing in their organization: more training.
Sound familiar? Intuitively, maintenance and engineering managers understand that training is important. As building systems increase in complexity, new technologies are deployed, the workforce continues to turn over, and departments press forward to improve facility performance to reach goals such as high-performance operations, net zero, and carbon neutral, ongoing education can help departments stay ahead.
Training can be tremendously valuable, but in too many organizations, it also is one of the first items that is cut when budgets tighten. Some managers treat training as extra or gratuitous, which then makes it hard to justify.
Let's turn that perspective around a bit and consider training an essential part of any well-performing facilities organization. How can managers build a training plan that fits the organization and team and leads to measurable results they can show to leadership? Let's break it down into its key elements.
Understanding the organization
Training is the advancement of the individual through acquisition of knowledge and skills. It serves to build teams and increase competence. To build a truly effective program, that training needs to mean something to the organization.
That statement might seem obvious, but managers would be surprised how often this fact gets missed. I once talked with a facility staff member who told me their training program allowed individuals to train in anything they wanted.
On the surface that sounded great, and one could argue that it was a nice perk for employees. The potential problem with that approach is that the training program relied on individual choice and did little to guide employees in ways that would link to improved performance. What that program needed was to link individual needs to organizational priorities and facility management goals.
That connection takes us to identifying the desired outcome. What should managers expect from an effective training program? Yes, managers want their workforces to be competent and possess needed skills. But thinking beyond that, workforces should be engaged, safe, efficient and proactive. The facility should perform at the highest levels.
An effective training program invests in people, develops their competence and skills and along the way lets them know they are valued and valuable. That investment in people shows up in personnel performance and facility performance.
Assessing training
Managers and their workforces have access to many types of training, including safety, compliance or regulatory, skills, and certifications and licenses. Understanding the different types of training can help managers identify, prioritize and communicate what is needed to succeed.
Safety training typically focuses on preventing or reducing the risk of injury. It is foundational in building a culture of safety. Examples include back injury prevention, eye safety, general first aid, ladder safety, and preventing slips, trip, and falls.
Compliance or regulatory training is a subset of safety training. It is required by a jurisdictional body such as OSHA for employees who work in environments or perform tasks that might expose them to hazardous conditions. Compliance training also might be triggered by organizational policies. Examples include asbestos awareness, hazardous waste, hearing protection and lockout/tagout.
Skills training covers specific skills needed to perform a job or task, such as how to operate a forklift or operate job-specific equipment.
Training for certifications and licenses is more formal, focusing on job-level competence. Competence is demonstrated through licensure or certification, such as earning a journeyman electrician license, master electrician license, a college degree, a technical degree, or a credential.
General personnel training is a broad category that deals with processes and procedures that help the team and the organization run efficiently and effectively. Examples include time management, department procedures, and navigating the work order management system.
Laurie Gilmer is vice president and chief operating officer of Facility Engineering Associates. Gilmer is a published author and instructor and is the chair of IFMA's board of directors. She serves as IFMA's liaison to ASHRAE's Epidemic Task Force and serves on the National Visiting Committee of Building Efficiency for a Sustainable Tomorrow (BEST) Center.
Continue Reading:

Management Insight

4 Steps to Successful Training

What to Consider When Training New Employees
---
---
---
Related Topics: