Facility Manager Cost Saving/Best Practice Quick Reads RSS Feed
Power Outage Plagues Healthcare Facility
March 23, 2018 - Contact FacilitiesNet Editorial Staff »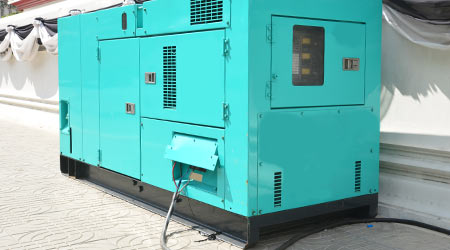 Emergency planning and preparation encompasses a host of essential issues for maintenance and engineering departments, from first-response duties and staffing to worker safety and communication. One goal of the entire process, of course, is to return the facility to operation as soon as possible.

Perhaps the most important component of any emergency response plan in achieving this goal is restoring a safe, reliable supply of electricity that supports recovery efforts and equipment, as well as to powers key facility systems and equipment.

For these reasons, managers need to spend time during the planning phase ensuring that the facility either owns or has access to power-generation equipment — generators and uninterruptible power supplies — well before an emergency occurs. Unfortunately, too many facilities do not have such plans in place.

Read: The ABCs of standby generators

Consider the experiences of one Maryland facility. Seniors at an assisted-living facility in Northwest Baltimore were stranded for more than three days without power,, following the powerful wind storm recently that knocked out power lines across the region, says Chuck Griffith, the facility's executive director.

The power went out about 3:30 p.m. at Peregrine Senior Living at Tudor Heights, Griffith says, adding that officials placed several calls to the customer service line for Baltimore Gas & Electric (BGE) without any response over the weekend, according to an article in The Baltimore Sun.

Learn: Smart decisions about UPS

The three-floor facility in Fallstaff has 68 beds and currently serves 44 residents with dementia and other memory problems, Griffith said. The elder-care center was among 435,000 customers across the region that lost power following the storm, according to BGE. Thousands remained without power for several days.

Still, the three days without power meant no elevators, so staffers had to walk meals upstairs to residents, Griffith says.

"You would've thought we were a priority, being assisted-living," he says. "It was very frustrating to have to wait the amount of time we had to wait."

BGE prioritizes assisted-living residences and other "critical customers with life and health risks at special medical needs facilities" in cases of widespread power outages, a BGE official said in an emailed statement.

"BGE has nearly 1,000 of these types of facilities throughout our service area noted in our system," he wrote. "BGE's first restoration priorities are public safety and critical care facilities, such as 911 centers, hospitals and pumping stations. Then restoration is generally scheduled so that the greatest number of customers can be restored as quickly and as safely as possible."

This Quick Read was submitted by Dan Hounsell — dan.hounsell@tradepressmedia.com — editor-in-chief of Facility Maintenance Decisions.
---
Comments