Facility Manager Cost Saving/Best Practice Quick Reads RSS Feed
Microgrids Showcase Resilience During California Blackouts
December 4, 2019 - Contact FacilitiesNet Editorial Staff »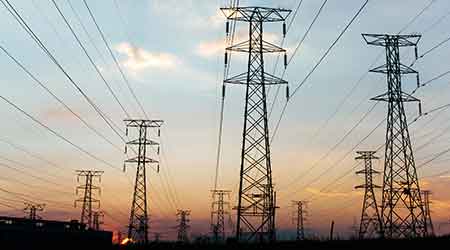 The rolling blackouts in California, an effort to prevent wildfires, are like scheduled hurricanes, minus the debris. Without steady access to electricity, the population's emergency response strategies are tested. And as the outages extend from minor inconveniences into days, the facilities and communities which have focused on resilience instead of simple emergency response stand out as shining examples.
Islanded self-sufficient microgrids created pockets of respite during the most recent round of blackouts. The Blue Lake Rancheria Tribe, which has a goal of achieving Net Zero by 2030, completed a community microgrid project in 2017. The half MW solar installation paired with 1 MWh battery storage powers a six-building campus, including the government offices, a casino, and a hotel. It also powers an American Red Cross shelter. A second microgrid at the gas station and convenience store deploys a 60kW solar PV installation with169kWh battery storage, building controls and islanding controls. During the Pacific Gas and Electric Co. outage, people from around the county came to the tribe to charge devices, fuel up cars, buy ice, and eat at the restaurant. The 102-room hotel was fully booked, with a waiting list, and the restaurant did three times its normal business, according to the Times Standard.
Pacific Union College in Angwin partnered with PG&E to set up a diesel-generator microgrid on its campus, sited on its ball field. This provided power to a fire station, post office, bank, dental office, medical building and student apartment building during the power outages, according to the San Francisco Chronicle.
Challenges to microgrids include fuel source limits, as well as noise and air pollution, in the case of diesel generators. In addition, where power is transmitted through overhead power lines, in an extreme wind event there is a chance the microgrid would also be powered down out of caution. But as the two examples above show, it would more likely be a saving grace.
Naomi Millán is senior editor of Building Operating Management.
---
Comments