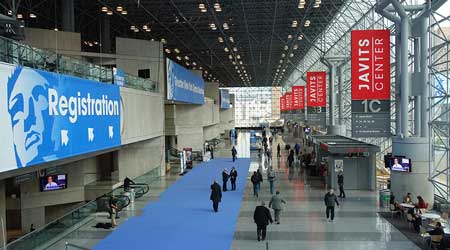 Javits Center Could Become Largest COVID-19 Hospital in the US
The temporary field hospital at New York City's Javits Convention Center could be able to house 2,910 beds, making it one of the largest hospitals in America, according to ABC News.
The Army Corps of Engineers has transformed the convention center's exposition halls into an overflow medical facility that will treat patients who are not infected with the novel coronavirus.
Originally slated to house 1,000 beds composed of four Federal Emergency Management Agency field hospitals, the Army Corps of Engineers took advantage of the convention center's design and the arrival of 184 more beds from two Army field hospitals from Fort Campbell, Kentucky, and Fort Hood, Texas, to expand the scope of how many beds there could be at the temporary hospital, the article said.
Each hospital bed will be enclosed in a "pod" of three temporary walls and a curtain entrance into the area that will house an individual patient.
Cathryn Jakicic is healthcare industries editor of FacilitiesNet.com. For more information on hospital campuses and other medical facilities, click here.
---