You Might Like
On FacilitiesNet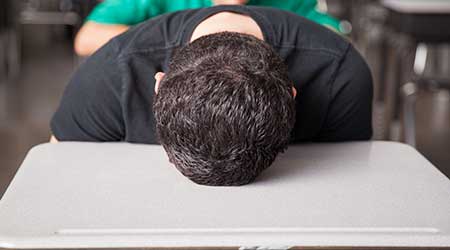 Flu Outbreaks Hitting Schools Hard
The coronavirus outbreak that erupted in China and is spreading to the rest of the world is dominating headlines and capturing the attention of people worldwide, and for good reason. The outbreak so far has killed more than 1,000 people and infected thousands. Several people in the United States have been diagnosed with the virus, and managers in facilities nationwide have been watching the situation closely in order to hopefully minimize its impact.
Quietly, however, a growing number of K-12 schools are changing their activities and operations in response to another outbreak — influenza. School districts are going so far as to close schools to minimize the spread of the flu among students, teachers and staff.
In Tennessee, more than a dozen school districts closed recently because of widespread illness, according to Fox 17. Eight children have died from the flu in Tennessee, according to the Tennessee Health Department. The U.S. Centers for Disease Control and Prevention says 68 children have died nationwide and estimates there are 19-26 million cases nationwide, adding that at least 10,000 people have died as a result of the flu.
In Northeast Ohio, schools in nearly a dozen districts closed recently due to student or staff illness, according to Fox 8. Cleaning crews were the only people inside two schools after they were forced to close because more than one-half of elementary teachers were out sick. Maintenance crews cleaned and disinfected hard surfaces such as desks, door knobs and locker handles and performed disinfectant fogging in classrooms.
And in Maine, two schools closed recently due to the flu, according to CBS 18.
"The flu has spread rapidly through the school, and with so many kids and teachers calling out sick, we believe it is a good idea to take the day to disinfect everything," the school wrote in a Facebook post. The post says the school's maintenance department "continues to do daily cleaning and disinfecting of the school, however, the number of students with influenza continues to rise."
Dan Hounsell is editor-in-chief of Facility Maintenance Decisions.
---