You Might Like
On FacilitiesNet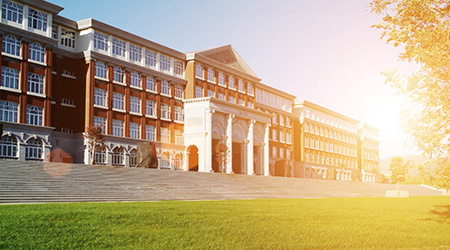 New Facilities a Priority for Higher Education Post-Pandemic
The results of a new national survey of higher-education institutions revealed insight into future construction plans post-pandemic across the country.
Student enrollment is outpacing the ability of universities to accommodate new students in current academic and residential facilities, according to the 2021 Campus Facilities Inventory. Researchers surveyed 88 leaders of higher-education institutions. The results detail changes over the last year and plans educational facilities have for the next three years.
Other takeaways from the survey included:
More than half of school leaders see a need for more flexible staff and faculty offices
48 percent of educational institutions are expanding their multicultural spaces to make campuses more inclusive and equitable
About 60 percent of universities will create or update campus master plans within the next year
More public schools are planning to build new facilities over the next three years than private schools
62 percent of universities are planning more flexible or unassigned staff workspaces, and 54 percent will do the same for academic work facilities
The survey was conducted by the Society for College and University Planning and partner brightspot.
Dave Lubach is Managing Editor, Facility Market.
---