Facility Manager Cost Saving/Best Practice Quick Reads RSS Feed
Lacking Maintenance Reason for 'Disgusting' Buildings at LSU
March 1, 2016 - Contact FacilitiesNet Editorial Staff »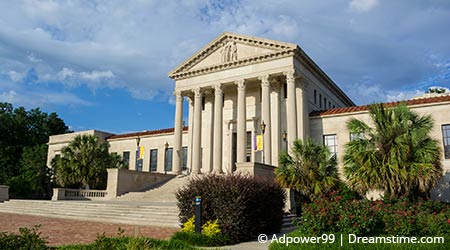 The deferred maintenance backlog is piling up at public universities in Louisiana, and the state's flagship university in particular. And it appears something is finally being done to address it.

The Advocate website reported that the deferred maintenance backlog ranges from $1.5-2 billion for the state's four- and two-year public schools, with more than a third of that lesser total — $510 million — required at LSU's Baton Rouge campus.

Roof replacements, air conditioning and heating unit repairs, and upgrades to make buildings accessible to the disabled are among the highest priorities for the education system.

The source of the problem is funding from the state government. Despite requesting $350 million in capital money every year, LSU receives $85 million.

This year, the school's officials are requesting $350 million to be used only to address deferred maintenance — no new construction is planned. LSU has not received any funding for deferred maintenance since 2008, according to facility services officials.

Some examples of desperate maintenance situations on campus include:

• The school's Museum of Natural Sciences curator twice had pipes burst over her office, and saw a pile of plaster and ceiling tiles crumble to the ground from the third-floor. "They told me not to worry because it wasn't a leak, it was just the ceiling falling down," the curator says.

•A group of employees at a campus library bring rain boots to work during heavy storms because water penetrates walls, drips through ceiling lights pools around the office space while shelves on the lower floor are covered in plastic to protect microfilm and old government texts from dripping water.

This Quick Read was compiled by Dave Lubach, associate editor of Facility Maintenance Decisions. Reach him at dave.lubach@tradepress.com. See how fellow readers are handling the deferred maintenance issue in a recent Facility Maintenance Decisions survey.
---
Comments