Medical University Improves Maintenance Efficiency with Critical Upgrades
FMD Achievement Award recipient: Medical University of South Carolina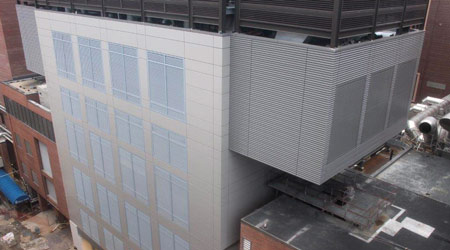 The decision by the Medical University of South Carolina in Charleston to relocate its critical equipment to one building was a maintenance and engineering success on a number of levels.
The forward thinking helped the university avoid potential system failure when major flooding hit the Charleston area during the fall of 2015. It also helped the university reduce its maintenance costs by $75,000 annually, in part due to centralizing its critical components.
"The existing previous emergency power system had seven generators in three separate plants," says David Dement, the director of facilities. "The plants were located in different buildings and spaces. The manpower required to operate and test the new system was reduced because the new system serves two hospitals from a single location.
"The new system includes the equipment necessary to load-bank test the system using a bus duct isolated by a breaker. This allows easy connections to either a portable load bank or it can be used to connect a temporary generator to the system."
Operational efficiency was greatly enhanced by the project, which earned the university a 2015 Facility Maintenance Decisions Achievement Award for retrofits and renovations. The university reduced its manpower devoted to generator testing by 342 hours, inspection time by 260 hours and serving medical gas equipment systems by 520 hours.
Look for Editor-in-Chief Dan Hounsell's article on the university's project in the April 2016 issue of Facility Maintenance Decisions.
Facility Maintenance Decisions is accepting applications for the 2016 FMD Achievement Awards, which recognize excellence in maintenance and engineering departments in institutional and commercial facilities. Click here to visit the Achievement Awards website, submit your entry and learn more.
---
---
---
Related Topics:
Comments