50,000-Pound Doors Protect Nation's Facilities for Rockets
Maintenance and engineering managers know that door projects can be difficult to complete at institutional and commercial facilities. Security continues to emerge as a major concern for facilities, and durability will always factor into what products a manager selects.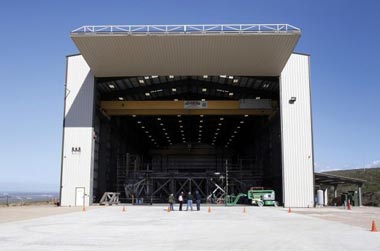 Imagine specifying for doors that weigh more than 50,000 pounds and are big enough to store rockets inside of the facility?
Schweiss Doors recently produced two bifold doors for a new steel hangar at Cape Canaveral, Fla. One door was 40 feet wide and 69 feet tall. The larger door was 90 feet wide and 61 feet tall. Both were equipped with automatic latches and are wind-rated to 150 mph. Upon delivery to Florida, both doors were clad in 26-gauge sheeting and feature 4-inch blanket insulation. Bottom-drive 480-volt 3-phase motors and liftstraps do the lifting of these doors that exceed 53,000 pounds.
These doors are similar in size and requirements to prior bifold doors installed at SpaceX sites in Waco, Texas and Vandenberg Air Force Base, California. SpaceX has developed expendable rockets able to deliver cargo to the International Space Station and is working on providing satellite launch services, passenger tourist flights and cargo delivery to orbit … sooner than you think.
SpaceX, or Space Exploration Technologies Corporation, is a space transport company headquartered in Hawthorne, Calif. With the elimination of NASA funding, SpaceX has moved to the forefront of space exploration.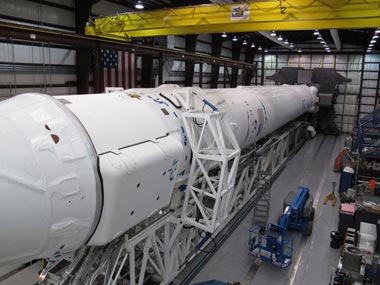 Cape Canaveral, on the southeast coast of Florida, provides access to a wide range of low and medium inclination orbits frequently used by communications and earth-observing satellites and by supply missions to the International Space Station. The site also allows access to geostationary orbits as well as departures to the moon and interplanetary destinations.
---