Facility Manager Cost Saving/Best Practice Quick Reads RSS Feed
'Ultimate Retrofit' Brings Wireless Lighting System to Wrigley Field
May 25, 2016 - Contact FacilitiesNet Editorial Staff »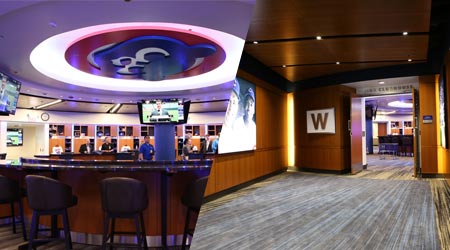 Baseball fans consider Wrigley Field, home of the Chicago Cubs, one of the ultimate stops on their bucket list of stadiums to visit. In the design and construction world, as the venerable ballpark takes on a massive renovation, Wrigley also could be considered "the ultimate retrofit" project.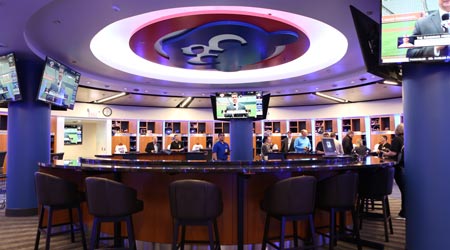 That's how Nolan Bello, the business unit manager for advanced wireless solutions at Ideal Industries based outside Chicago, views the $300 million Wrigley job better known as the 1060 Project, which represents the stadium's address at 1060 W. Addison on the city's north side.

The Wrigley project stadium upgrades and new construction at the 102-year-old stadium known around baseball for its ivy-covered outfield walls and a long history that includes Babe Ruth's hallowed called home run in 1932.

The Cubs selected Ideal's Audacy wireless energy management system for its 1060 Project, a four-year plan that includes upgrades to the stadium including scoreboards, the addition of a five-story office building, and the team's new underground 30,000 square-foot clubhouse that that includes a fitness facility. The Audacy system automatically senses and adjusts to ambient light, movement and room occupancy while being maintenance free and can be controlled from a mobile device such as a tablet or cell phone.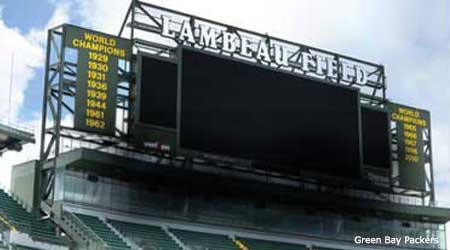 The Packers' $143 million expansion of Lambeau Field delivers water savings and overall efficiency
Ideal and the Cubs recently invited about a dozen media members to Wrigley Field to tour the new clubhouse area and learn how the team implemented the wireless system into the clubhouse expansion. The system allows managers to adjust light settings depending on the time of day (pregame, postgame, etc.). The system also gives the Cubs the ability to automatically monitor and report on energy use to city, state and federal agencies.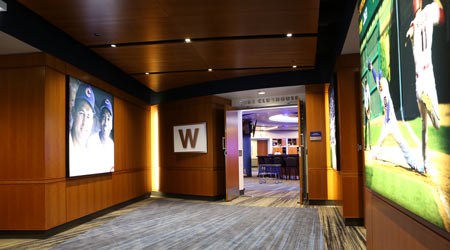 The installation was completed in time for the team's 2016 home season opener on April 11. Tests of the system have delivered energy savings from 30 to more than 50 percent, according to an Audacy press release.

"We'll be able to easily set lighting parameters for optimal impact and energy conservation in almost every venue across Wrigley Field," says Carl Rice, vice president of the project. "We can easily make adjustments based on event type, game delays and energy usage patterns from a tablet or mobile phone."

This quick read was submitted by Dave Lubach, associate editor for Facility Maintenance Decisions. Reach him at dave.lubach@tradepress.com.
---
Comments